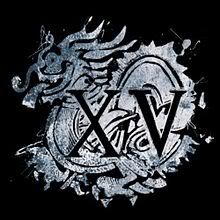 8/10
For 15 years, Project 86 have been renowned for the passion and intensity of their live show (and I can vouch for the veracity of this statement). Unfortunately, Project 86 have also taken that long to release an aural document of one of these performances.
The material on 15.Live is culled from several recent shows, edited seamlessly to sound as one. Each instrument comes clearly through the mix. The bass, often neglected in live recordings, but vastly important to Project 86's unique blend of intelligent, experimental hard rock, sounds great. Guitar is just right in the mix, heard clearly but not overpowering. Same goes for the vocals which sound just right. Whoever miked the drums deserves special acclaim--every hit of cymbal, snare, tom, and bass drum is distinctly heard and as powerful as any studio recording, though everything sounds as raw as it should be.
Of course, the high quality of the recordings would be for naught if the performances were sub par. With fill-in players having to take the spots of Project 86's bassist, Steven Dail, and guitarist, Randy Torres, for much of last summer's tour, this could definitely be a concern.
No worries--performances are great all around. The band make a few subtle changes to certain songs just to change things up--check the guitar going up the scale on "Stein's Theme"--but they are faithful enough to the source material to please even the most anal, die hard fans. Also, the dreaded "missing vocals" effect that often plagues the live shows of bands featuring vocalists who both sing and scream never occur. Andrew Schwab holds his own, and the rest of the band helps out when any overlapping vocals from the albums take place. They sound great and mirror Schwab's energy, creating a wonderful, almost dueling dynamic that is actually unique to any Project 86 recording in style. While this element is present in their albums, it is never as in-your-face as it is here, which is refreshing.
15. Live. isn't perfect, though. Sadly, the 15, as previously mentioned, refers to the amount of years the band has been in operation--not the amount of songs they perform on this album. While the song selection is great--all seven albums but the self-titled debut are represented--forty-five minutes and 12 songs just aren't enough. While "Spy Hunter" is the perfect song to end on, Schwab's triumphant final cry seems like the prelude to, "You guys were great! Stick around for Metallica!"
I don't want Metallica, though.
I want more Project 86.
LAZY COMPARISON:
Project 86 is already too difficult for a non-lazy person to categorize. A lazy person's head would just explode. On that thought, how about the beautiful sound of a head exploding?
2010 Team Black Recordings
1. Sincerely, Ichabod 4:30
2. Safe Haven 3:28
3. Oblivion 4:09
4. The Butcher 3:02
5. Last Meal 3:50
6. Me vs Me 3:33
7. S.M.C. 3:02
8. Illuminate 3:02
9. Evil (A Chorus of Resistance) 3:04
10. Destroyer 4:50
11. Stein's Theme 4:15
12. The Spy Hunter 4:19