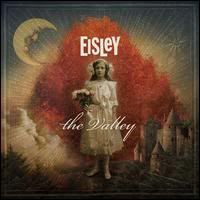 8/10
Every review of this album has somehow referenced the band members' recent personal turmoil. I don't think you should have to know the background behind an album to enjoy it, so I won't mention that stuff again. I won't talk about how those recent personal experiences make this the best album Eisley have released to date. I will simply say that because Eisley rallies around a single theme on
The Valley,
they find a cohesiveness not found in any of their previous releases. This consistency raises the songwriting stakes between sisters Sherri and Stacy Dupree. The two split songwriting and singing duties down the middle, but instead of a strict dichotomy, the album is united in the cycle of their voices.
All that to say, if you enjoy girl-fronted, sometimes piano-led rock, you need to listen to this.
LAZY COMPARISON:
Not even the lazy comparison section of my blog is as lazy as all the reviewers that compare this band to Fleetwood Mac, but it is lazy enough to say that apparently a lot of reviewers compare this band to Fleetwood Mac.
2011 Equal Vision Records
1. The Valley 3:15
2. Smarter 3:17
3. Watch it Die 3:09
4. Sad 3:18
5. Oxygen Mask 3:22
6. Better Love 3:19
7. I Wish 3:54
8. Kind 3:03
9. Mr. Moon 3:53
10. Please 3:29
11. Ambulance 4:00