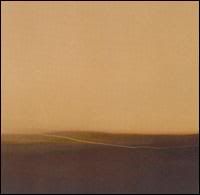 9/10
If you visit Wikipedia and research Aarktica, you will find it is a pseudonym for musician/vocalist, Jon DeRosa. You will also discover that DeRosa started Aarktica after he lost hearing in one ear, using music as a means to explore the way he now absorbed the world around him. What you won't find are separate data pages for any of Aarktica's albums, and after listening to "Ocean" from Aarktica's third LP, Pure Tone Audiometry, you will probably be confused as to why. For some reason, DeRosa has stayed under the radar, even after creating music like this:
Maybe life just isn't fair. Either way, Aarktica has put out some beautiful albums, with
Pure Tone Audiometry
sitting at the top of the heap. Here he perfectly balances his spacey, dreamy guitar exploration with his pop sensibilities. He mesmerizes on the first track, rocks out on the second, goes back to his drone roots with the third, and induces tears with the forth. "Big Year" is a wonderfully sarcastic look at optimism, where the epically mundane music actually reflects on the topic. It is, like the rest of the album, extremely, tragically beautiful. "Water Wakes Dead Cells" sounds exactly like the title, and is by far the most challenging track, though perhaps the most rewarding, as the now conscious cells form together for the beautiful, slow building final track. "Williamsburg Counterpoint"'s guitars, drums, bass, violin, and cello build and swirl for more than 12 minutes, and they could honestly have gone for 12 more. This is the kind of album you don't want to end.
2003 Silber Records
1. Out to Sea 4:22
2. The Mimicry All Women Use 5:51
3. Snowstorm Ruins Birthday 3:56
4. Ocean 4:41
5. Big Year 8:32
6. Water Wakes Dead Cells 5:09
7. Williamsburg Counterpoint 12:32