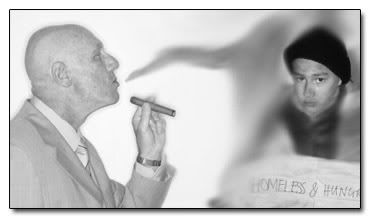 Cracked.com is always good for a few (or plenty of) laughs. Sometimes, though, it mixes an element of social justice and anger that is almost too good to be true. Today's article by David Wong is one of those wonderful instances. Also, it includes the line, "if none of that stuff existed,
there would be nothing stopping Jay-Z from taking your farm
."
You can check out the article
here
.