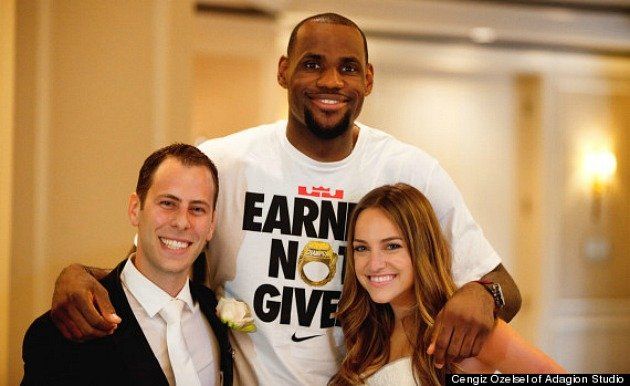 When I was a kid, I hated Michael Jordan. The New York Knicks were my favorite NBA team for obvious reasons, and every summer, in the Eastern Conference Championships, Jordan would lead his Bulls to victory against them. This drove me nuts. When Jordan came out of retirement, after already winning three championships with the Bulls and leaving no questions as to his dominance, he then tormented the Utah Jazz. I loved the Jazz because of their Louisiana native power forward, Karl Malone, and because of Malone's on-the-court chemistry with point guard, John Stockton. For his second set of three championships, Jordan sent quite a bit of pain Utah's way, as well. After making shot after clinching shot, it almost felt like Jordan was digging his finger into my eye. Finally, I just gave up.
Michael Jordan is the greatest basketball player of all time, and I wish I would have spent more of my own enjoying Jordan's mastery of the game instead of pulling against him.
Twenty-six points, eleven rebounds, and fourteen assists. Those stats show a complete mastery over the sport of basketball. That's what Lebron James did in Miami's game five route of Oklahoma City. His stats in the other four games were pretty similar. When he needed to score, he scored. When his teammates needed to score, he got them to ball. When he needed to make shots, he made them. When shots were missed, he pulled the ball back down. What more can you ask for? All the while, despite The Chosen One tattoo on his back, James played and acted humbly. He accepted his well-earned championship with infectious joy. On top of that, because he took a nearly identical team to the Finals and failed last year, he's proven that he's grown as a player this year in order to succeed. Nine seasons have given him experience that has tempered his skills. With age and wisdom, Lebron has become a better player, regardless of who else is on his team. He earned this championship.
Why would I root against such a person, when I can simply enjoy watching him play? From now on, I will go with the latter.
Except when he plays the Hornets.