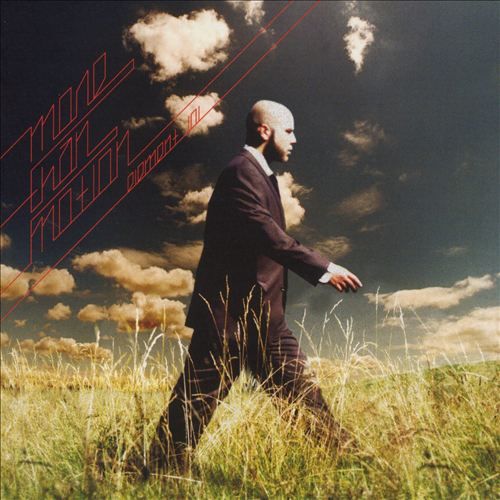 7/10
The fall of 2002 was a confusing time for me. So-called friends were putting in extra effort to make me as miserable as possible, I had to somehow get used to living with my parents again after moving out of my campus apartment, I had a stalker who slept in her car in front of my house every night, and I suddenly realized that, thanks to the most pointless course I ever took at Louisiana State University, I did not enjoy the works of William Shakespeare. Yes, it was a confusing time. Even more confusing:
At Cornerstone that summer,
the Rabbit
and I got into an epic argument over who Crissie Verhagen kept making eyes and winking at from the stage during Element 101's performance. The Rabbit claimed there was no possibility she was looking at anyone other than the Rabbit. I said that the Rabbit was most assuredly mistaken, and that indeed, Crissie Verhagen was looking at none other than the humble author of the Nicsperiment. The truth is, we were both on crack. She was looking at her fiancé,
Jason Gleason
, the front-man for Further Seems Forever, who was standing right behind us. It would not be the first time either of us misjudged a woman, but anyway...
You can definitely detect the swooning uncertainty of impending marriage on
More Than Motion
, but you can also sense a band experimenting in maybe too many directions. Starting out as a pop-punk band, developing into a rock band, and then diving into experimental rock waters might be just a little too much evolution for three years' time. Certain elements work, especially the barrage of guitar effects. Element 101 have always opted for odd chord changes, and they mostly click here, as well. The biggest risks are taken vocally by Verhagen, herself. Known for having a small, but commanding voice, Verhagen uses
More Than Motion
to experiment with aggression on a large number of tracks. She doesn't scream or anything, but there is definitely an effort to inject some grit and power into her vocals. It works probably 70% of the time (she tries this on about seven tracks...do the math, I guess), particularly on the album's opening duo, but she overexerts herself on "This Time Around" and "Something Like a Dream." Also, her whisper experiment for the verse vocals of "Something Like a Dream" should have been turned up, as they are almost completely inaudible, and compose more than half of the song. More often than not, though, Verhagen and her band are successful, particularly on the not only album standout, but career standout, "The Fragile." Unlike the NIN album of the same name, "The Fragile" is about as simultaneously comforting and powerful as possible. Actually, there are parts of that NIN album I feel the same about, but not as intensely as I do this song, and I'm not even halfway to "N" yet, so anyway...
So
More Than Motion
just added to my confusion at the time. Did I love it, did I hate it? What was it? With a decade's hindsight, I can say this: It is unfortunate that Element 101 broke up shortly after
More Than Motion
was released. They never got the time to perfect the sound they were attempting to forge on this brave, but vastly flawed effort. So anyway...
2002 Tooth & Nail Records
1. Fade Away 4:09
2. Stop Breathing 3:04
3. The Fragile 4:16
4. Love Has No Sound 4:16
5. This Time Around 3:58
6. Something Like a Dream 3:22
7. Angel Blue Eyes 4:32
8. A Song 2:58
9. Under the Ocean 3:37
10. My Darkest Night 11:23