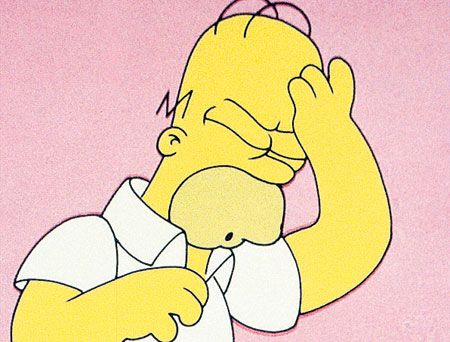 How could I make such a large mistake? 2000 does not come before 1999! I, of all people, should know this. Yesterday, I was supposed to post my review for Five Iron Frenzy's 1999 release,
Proof That the Youth Are Revolting
, but instead posted my review for 2000's
All the Hype That Money Can Buy
. Will the Internet ever recover?
That's extremely doubtful, but in a weak attempt to remedy the situation, I will post the
Proof That the Youth Are Revolting
review tomorrow, then get back on track Monday with my review of 2001's
Five Iron Frenzy 2: Electric Boogaloo
.
I hope that everyone can regain some semblance of hope after the visage of this horrible disaster has finally faded. I am deeply sorry for the trouble that I have caused.