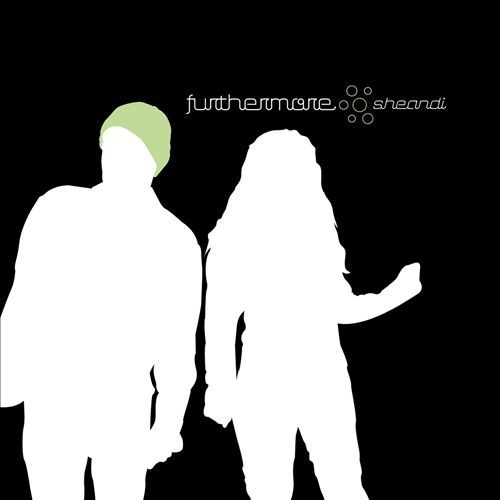 8/10
Furthermore return with an album that is at once different from and the same as their debut. Let's start with the new things
She and I
brings to the table. Musically, Furthermore still pump out old hip-hop beats under a fusion of samples, keyboards, and other live instrumental backing. The group is a duo now, led by the rapping of Daniel Fischer and the singing of Pepe "Lee" Chang. The first 3/4 of
She and I
mostly
follow the theme of the title, exploring romantic relationships in often difficult depth. There's also Furthermore's major contribution to the canon of great songs, "Letter to Myself," which should have launched the band into the stratosphere.
"Letter to Myself" is part of a thread of self-exploration weaved throughout the quilt of romantic relationship dialogue of the first eight songs. Yuck, a quilt metaphor. What is this blog coming to? A quilt isn't fun. Despite the fact that, in the decade since this album has been released, I have found most of Daniel Fischer's difficult statements found in these first eight songs to be true, the songs are still very fun to listen to. There's a comfort to them, even in the fight of album centerpiece, "We Need to Talk," which finds Fischer arguing with himself as someone else. It's a crazy song, and it's this type of ambition that sets
She and I
apart. The album doesn't stick to these themes, though, as the latter songs feature wackier musings, references to the work of Walter Wangerin, Jr., and a sublime, Pepe-only REM cover that actually ties everything together quite well. These songs aren't bad, and truthfully, their vibe reminds me of the mid-90's network television post-1 am commercials I'd listen to on my handheld TV as I'd stare at the ceiling with the lights on, sleep nowhere in sight, yet soon to come. If that makes no sense and is too oddly specific, sorry, but that's the best I've got. At least it's better than a quilt metaphor.
Anyway, while not entirely cohesive,
She and I
is a highly enjoyable album with some great songs, some fun songs, and some really thought-provoking and difficult lyrics about the darker elements in relationships and personal happiness most of us would rather not think about. This run-on sentence was brought to you by The Miracle Blade III
And while I'm hawking stuff, check out Daniel Fischer's new project,
Dani Lion
, because it's awesome.
2003 Tooth & Nail Records
1. Deliriously Cold 2:56
2. Thanks for Nothing 4:05
3. Letter to Myself 3:27
4. Twice 3:40
5. Going Somewhere Fast 4:14
6. Eighty-Two 4:14
7. We Need to Talk 4:38
8. She and I 4:16
9. Nothing 4:13
10. Mundo Cani 3:55
11. So Happy, It's Scary 3:23
12. Fall on Me Furthermore 3:12