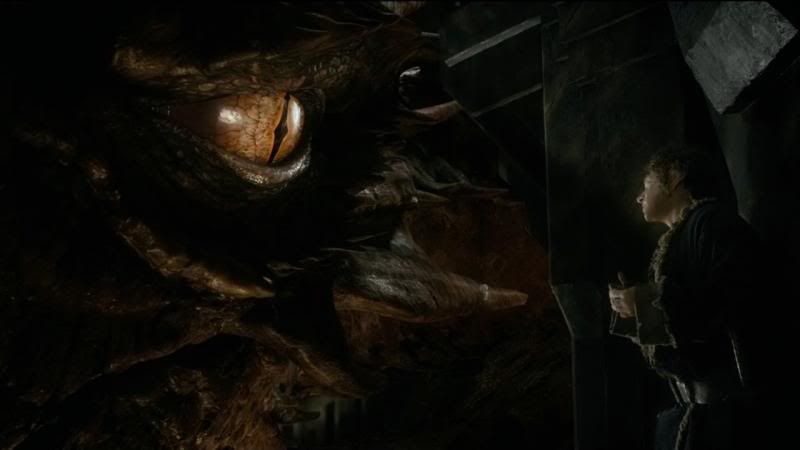 Before viewing The Hobbit: The Desolation of Smaug, I expected to see an overlong, terribly adapted film. Those expectations were correct. However, I did not expect to see a pretty great film about personal responsibility, selfishness, and greed. Boy, did I get one. This is a movie--let's stop there and bunny trail. This is a movie. I can look at it as a very loose adaptation of Tolkien's work, but in the end, a movie stands alone, and that is how I am viewing it, even it is based on a book that has been one of my favorites since George H Bush was in office.
Anyway, this is a movie where the heroes are actually the villains. At the beginning of the film, someone tells the heroes that the heroes don't care about anyone they view as less than themselves. Sure enough, the protagonists end up putting their own goals and dreams ahead of the lives and well being of a group of people less "important" than they are. Thus, the final words of the cliffhanger ending are "
what have we done?
" In between those two scenes are the greatest barrel-ride ever-filmed, enough orc heads to fill the Superdome, and one awesome-looking, awesome-sounding dragon. I've seen it twice, and it was even better the second time. Great characters, great theme, great action.
On top of that, the end-credits song is really great--beautiful work, even if it is sung by a ginger--and sums up the plot and theme of the film.