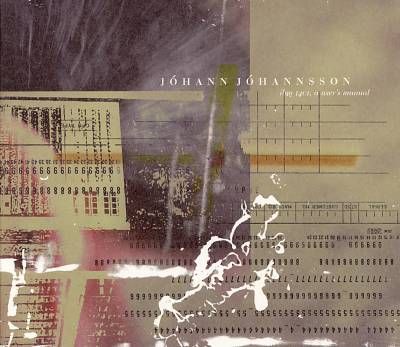 10/10
While I had been introduced to Jóhann Jóhannsson before, this movie trailer really got my attention:
Unfortunately, the trailer is better than ANYTHING from the film. That's probably because Jóhann Jóhannsson's "the sun's gone dim and the sky's turned black" doesn't soundtrack the entire movie.
Jóhannsson is a bit of an enigma (I checked wikipedia and they used that word, too. Not fair! English language needs more words!). He is a classical composer, but he is also an electronic music composer. He often combines the two.
IBM 1401: A User's Manual
is a concept album with tracks named after components of the 1959 built computer of the same name. Jóhannsson combines strings with electronics and actual "singing" noises recorded from an actual IBM 1401 by Jóhannsson's father many years ago (his father was chief maintenance engineer for a 1401). As you can imagine, this is quite a personal project for Jóhannsson.
And here I again use the word "enigma."
IBM 1401: A User's Manual
is the exceedingly rare album which magically joins the intellectual portion of the mind with the emotional. A concept album about a five-ton computer should not be capable of evoking the emotion
1401
can pull from a listener, but I would place this in my top tier of emotion-invoking albums. I remember listening to it in my car alone after having an argument with my wife, and literally feeling like a different person by the time I reached my destination. This is an album prisons should be playing for inmates. I can't describe why strings-swelling over computer noises is this powerful, but Jóhannsson creates an insurmountable wall of feeling that swells and overtakes throughout. This has to be heard. Clear your schedule. Bring some Kleenex. Here is a short video further explaining what went into making
IBM 1401: A User's Manual
.
On a final note, Battle Los Angeles was filmed less than twenty minutes from my house. From what I've heard, half of the females I know or am related to made out with
this guy
at Red Star Bar at some point. So, Rothhaar, I guess I owe you a knuckle sandwich.
2006 4AD
1. Processing Unit 8:32
2. Printer n 9:32
3. Card Read-Punch 10:23
4. Magnetic Tape Punch 7:15
5. the sun's gone dim and the sky's turned black 7:09