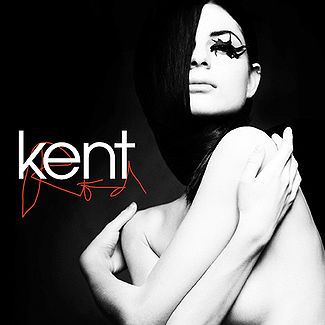 9/10
After offering up a decade of career best work, Kent decided to end the 00's as weirdly as possible.
Röd
finds Kent continuing in the electronic direction they took with
Tillbaka Till Samtiden
, but adding back more of the rock and live instrumentation of their earlier career. Most importantly, though,
Röd
finds Kent being completely unpredictable--hence the weirdness (so far, this review also feels weird, and features the word "find" too often).
Röd
's CD booklet features the band wandering around the streets of Sweden late at night, wearing freaky animal masks and wigs...and that about sums it up.
The album kicks off with "18:29-4," a track comprised solely of church bells and an elderly choir. Its bizarre aura is immediately supplanted by the one-two dance-rock punch of "Taxmannen" and "Krossa allt." I use the word punch specifically because the English translation of "Krossa allt" is "Crush everything." "Krossa allt" reveals a quieter, more atmospheric side in its latter half, which then leads into the strange, galloping dynamics of "Hjärta," following by the serious/fun contrast of "Sjukhus."
Röd
's centerpiece is "Vals för Satan (Din vän pessimisten)," one of the most powerful songs Kent have ever recorded. Beginning with a distant, four-on-the-floor beat, which characterizes Kent's music during this era of their existence, "Vals för Satan..." slowly adds layer after layer. The first chorus comes far into the song, which continues to build until the song explodes into a surprising cavalcade of live drums and vocalist Joakim Berg belting out the final chorus as if the very world will end if he doesn't get out the words.
Sadly, the song quality dips afterward (just barely), and while the weirdness does not relent during the final five tracks, the cohesion and momentum of the last three and a half albums finally lags just a little bit. I guess if you've just worked this hard for a decade, you're entitled to being a little boozy by the end of it.
2009 RCA/Sony
1. 18:29-4 2:26
2. Taxmannen (The Dachshund Man/The Taxman) 4:32
3. Krossa allt (Crush Everything) 4:48
4. Hjärta (Heart) 5:30
5. Sjukhus (Hospital) 6:16
6. Vals för Satan (Din vän pessimisten) (Waltz for Satan (Your Friend the Pessimist)) 6:47
7. Idioter (Idiots) 4:12
8. Svarta linjer (Black Lines) 4:27
9. Ensamheten (The Loneliness) 5:46
10. Töntarna (The Dorks) 4:37
11. Det finns inga ord (There Are No Words) 6:59