9. The Algorithm -- octopus4
Octopus4
is an instrumental, electronic concept album whose concept is a satire on concept albums in general: a computer virus is transforming every living human into Will Smith. The music, though, is seriously good, a sprawling display of electronic and heavy music mashed-up with just the right of amount of spacey ambient smoke breaks to ease the listener's ears.
8. Project 86 -- Knives to the Future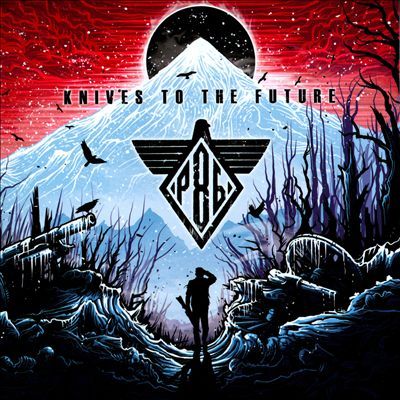 The bad:
Knives to the Future
is not as diverse as
Wait For the Siren
. The good: Andrew Schwab's dark tale of a soldier who awakens as the sole survivor on a frozen, corpse-littered battlefield continues 86's 16-year hot streak, despite the fact that Schwab is the only connective tissue to the Project 86 of 16 years ago. The old man can still make you punch a hole through your dashboard.
7. Steve Taylor and the Perfect Foil -- Goliath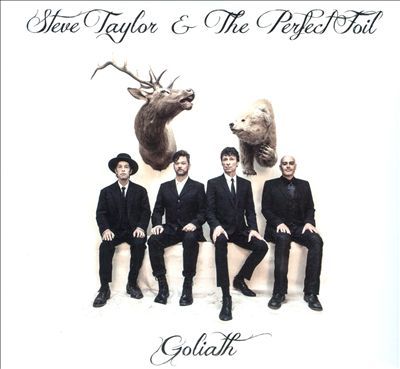 Speaking of old man, it's been 20 years since Taylor released an album, but who would know it from
Goliath
? His lyrics are just as biting, his swagger is undefeatable, and his surrounding musicians are knockout players. The crazy thing is, Taylor always sounds current, yet never sounds derivative of anything. If someone asked me to give a perceived influence on this album, I could give but one answer: Steve Taylor.
6. Skyharbor -- Guiding Lights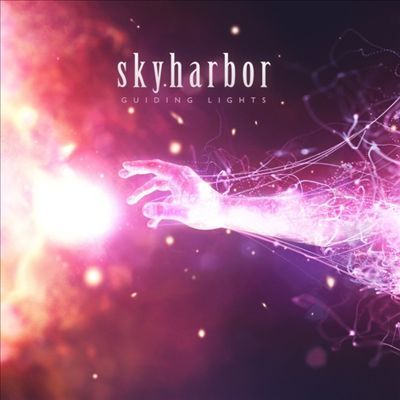 Skyharbor had three clear directions to head after their debut: more of the same, get heavier, or get prettier. They chose the third, erasing screaming from their repertoire, and
Guiding Lights
is about the prettiest thing you'll hear all year, with just enough aggression sprinkled throughout to keep things from ever getting boring.
5. Sadistik -- Ultraviolet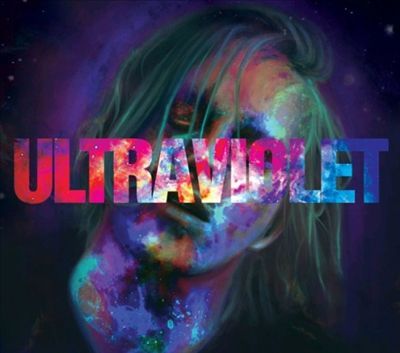 After my first listen, I was ready to throw
Ultraviolet
in the trash. Rapper, Sadistik, aka Cody Foster, ended his previous album,
Flowers For My Father
, on such an optimistic note. Just a year later, I didn't want to hear him self-medicating, feeling dark emotions, hanging out with ghosts (he conjures dead mentor, Eyedea, via an uncovered, unreleased verse on "Chemical Burns"), not sleeping, and diving into "The Rabbithole.". Then
this
happened to me. Suddenly, lines like "1984's" "
The skies here cry 365/dark clouds above me sing "Eat shit and die
," went from frustrating to comforting. Even if one doesn't want to wallow in darkness, the amount of literary references Foster stuffs into just this one song (Orwell, Mailer, Nabokov, Thompson, Frost, King), painters (Pollack, Kahlo), historical figures (
Winston Churchhill!
), let alone throughout the entirety of
Ultraviolet
, makes listening worthwhile and positions Foster as the most well-read, intelligent rapper, gray-skies Seattle and beyond.
4. '68 -- In Humor and Sadness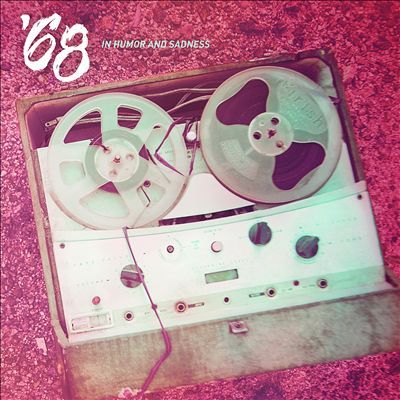 I have to admit, I was not anticipating
In Humor and Sadness
, Josh Scogin's debut album as "'68." Scogin's last band, The Chariot, suffered from, in my opinion, diminishing returns over the last few albums of their career. Chaos can only take one so far. On
In Humor and Sadness
, Scogin sheds it and the rules he laid in place for The Chariot (i.e. "I will not sing") to release an outburst of pure emotion. Best of all, those apocalyptic seeds present in Scogin's previous work have fully bloomed. I am certainly anticipating his next release now.
3. Beck -- Morning Phase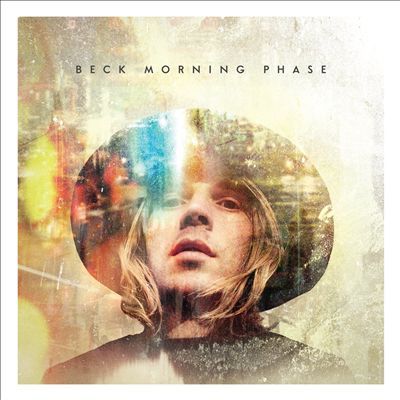 Beck comes back with his first album in six years, in the more laid back.
Morning Phase
exists in the more folkish and orchestral vein of
Sea Change
. Beck had just undergone the painful dissolution of a long-term romantic relationship before
Sea Change
was recorded, but
Morning Phase
is generally more upbeat and mystical. Despite the low-key nature, Beck is aces at crafting an album, creating a bit of a conflict halfway through, then slowly dissolving it throughout the course of
Morning Phase
's second half. At this point, Beck Hansen is a national treasure.
2. The War On Drugs -- Lost In the Dream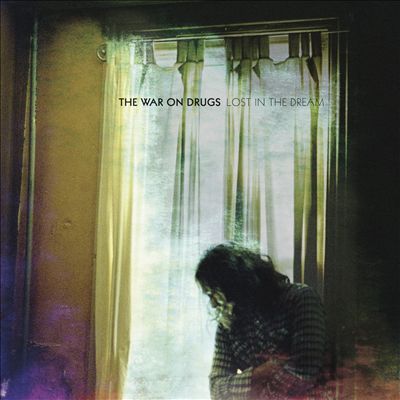 Now that it's been 24 years, I'm not sure if I miss the 80's or not. Regardless, everything good about the music of that decade is found of The War On Drugs'
Lost In the Dream
. Springsteen, Petty, Dire Straits, the best vibes and textures from their music are all here, shining through the unique filter of frontman, Adam Granduciel. Granduciel is an excellent songwriter, and
Lost In the Dream
is an aptly titled trip.
1. Kent -- Tigerdrottningen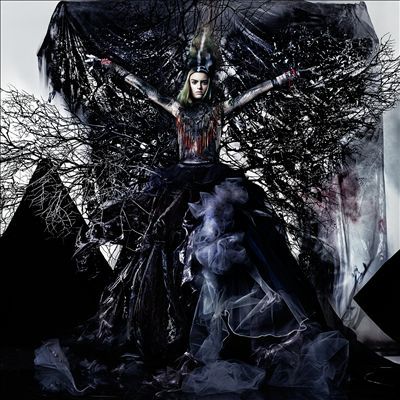 Kent used to be the coolest band on the planet--it was their genre. Then they started to get old and too relaxed. The last time they were cool was somewhere before the midpoint of 2009's
Röd
. Kent's work since then hasn't been bad, but it has lacked that Kentsian spark.
Tigerdrottningen
, with help from loads of female guest-singers, rekindles the flame. Kent take back the crown. After a year that began with The Nicsperiment's future in doubt, it's turned out to be one of my favorites in the history of the blog. How awesome that Kent, who got to hang out on The Nicsperiment for most of the summer, ended up making my favorite album of the year.
Speaking of this year, if you are new to The Nicsperiment, this year (and this month in particular) marked its ten-year anniversary. During 2014, The Nicsperiment got to spend an entire month evaluating the life's work of the greatest film composer of all time, reach the halfway point in its "Every Album I Own" series, figure out the real reason the fourth Indiana Jones film is so disappointing, re-evaluate Mel-Gibson's Passion of the Christ, slyly poke out my true opinion on the city of New Orleans, review some great and just okay TV shows, review some great, just okay, and not so great movies, reflect on my college music experience, and just recently, recount in ridiculous detail my trip to the 2002 Cornerstone festival.
This year was everything I have ever wanted The Nicsperiment to be, and as lagniappe, I got to review some classic video games on
The Nintendo 64 Museum
, as well.
From this blog to your eyeballs, happy New Year, and I hope 2015 is a momentous one in your existence.