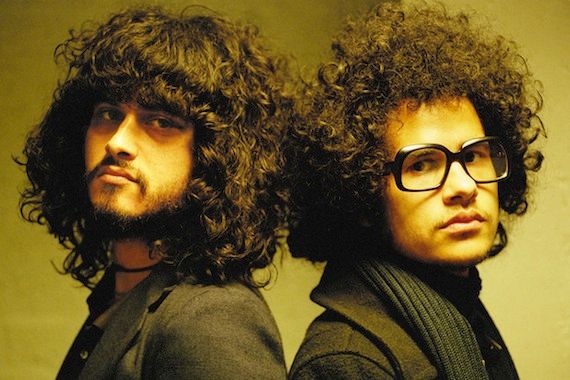 These two guys and a bunch of their friends are about to lead me through an aural maze of insanity.
Next week is not The Mars Volta week on The Nicsperiment. Oh, no.
Reviewing these six Mars Volta albums will take time and considerable mental fortitude--all while I work, study, and attempt to keep my family intact and happy, let alone my sanity.
Oh, no, friends, this will not take a week. It will take an undefinable amount of time that could be seconds or years or a lifetime, but write them I will and they will get written.
This indefinite quantity of time on The Nicsperiment: The Mars Volta Indefinable Quantity of Time.
Get ready, but then be prepared to stay ready