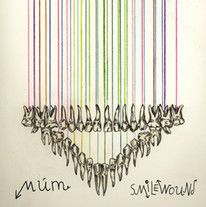 6/10
What múm looked like at this point: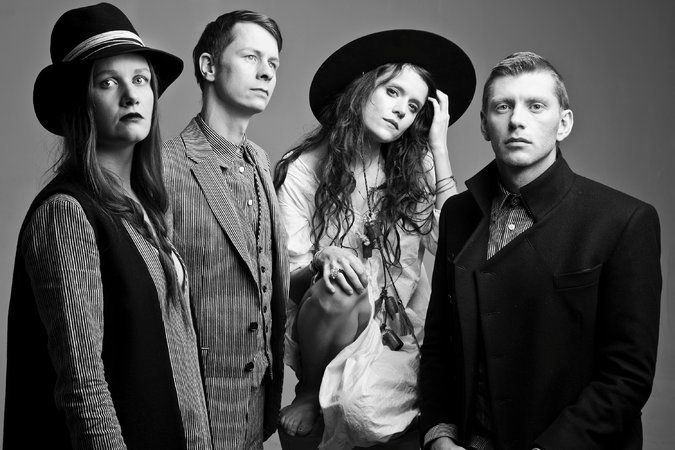 Well, this is strange. 15 years into their recording career, Icelanders, múm, have traveled the solar system from independent electronic music pioneers with a little singing thrown in to this,
Smilewound
.
Smilewound
features the return of one of múm's original vocalists, Gyða Valtýsdóttir, after an 11-year absence from the band. Since Valtýsdóttir's departure, múm had been going in a folk direction, progressively shedding their electronic side for acoustic instruments.
Smilewound
is a complete left-turn back to electronic music, but it doesn't sound anything like their previous, ground-breaking ventures into that realm. The music here is incredibly minimalistic, giving the feeling of a late, quiet night. The change in sound doesn't quite gel with Valtýsdóttir's unique, raspy vocals, though. In addition, Valtýsdóttir's voice clashes with the singing of co-vocalist, Hildur Guðnadóttir, whose own vocals sound a bit like that of Bat for Lashes. The compositions on
Smilewound
are a sort of strange, bare-bones pop. The whole thing is just weird. After listening to every múm album in chronological order,
Smilewound
feels like the odd duck of the bunch. It almost works, and it isn't awful, it's just so, so, so strange and off-putting. The best illustration of
Smilewound
's core sound might come from the penultimate track, "Time to Scream and Shout." The song feels deadly serious and playful at once, like a child smiling while they burn down a school during first period. Smile, wound.
Weird.
Let's hope this isn't the last we hear from these folks...
Smilewound
would be an odd note to end on.
2013 Morr Music
1. Toothwheels 4:47
2. Underwater Snow 4:08
3. When Girls Collide 5:00
4, Slow Down 4:48
5. Candlestick 3:31
6. One Smile 5:07
7. Eternity Is the Wait Between Breaths 4:21
8. The Colorful Stabwound 3:40
9. Sweet Impressions 3:54
10. Time to Scream and Shout 5:05
11. Whistle (featuring Kylie Minogue) 6:07