This was the weirdest year of my life. On top of that, my two main sources for new music, Decoy Music and Indievision Music, both shuttered their doors. These two factors conspired to create a musical nightmare scenario, as a couple of months ago, I realized I hadn't heard much of what 2015 musically had to offer. I also realized that the mood boost I usually received from consistently hearing new music had been missing from my life. Not knowing what else to do, I hit up metacritic (a review aggregation website), and went down the list of the highest critically reviewed music of the year. On that list, I found some music I really enjoyed that I wouldn't have found otherwise. I also found some of the kind of music critics love to give high scores to, but no one, said critics included, actually enjoys listening to. Also, I found an album specifically made for a group of people other than affluent white people that said affluent white people went ape for in print. After listening to that album, a rap album (which is actually a genre in which I have a decent amount of experience), I wondered if I was missing something. I gave that album many more listens, and consistently found an uneven (not just from song to song, but from minute to minute), at times borderline unlistenable ("For Free") work. I heard people say that this album, which if you haven't deduced yet, is Kendrick Lamar's
To Pimp a Butterfly
, will be one people are still talking about 20 years from now, but buy January 1, 2016, I guarantee you none of those people will be talking about it. Today's music criticism has a short term memory, coupled with a desperate need to look relevant. I'm not going to include
To Pimp a Butterfly
on my list just to look relevant. While it has several strong moments, I don't think it's that great of an album, and maybe time will prove me wrong, but I am pretty sure the album most music critics will be talking about 20 years from now will be whatever album is the coolest album to talk about 20 years from now, if indeed in twenty years albums still exist. I don't really give a crap what is cool.
Here are my nine favorite albums of 2015...
out of those I've heard. About a million albums have been released this year, and only a pompous ass would act like they've heard every single one of those and can conclusively tell you which ones are the best out of the releases in a completely subjective artform. Sorry for the long intro, but I figure this one needed it.
9. Julia Holter -- Have You In My Wilderness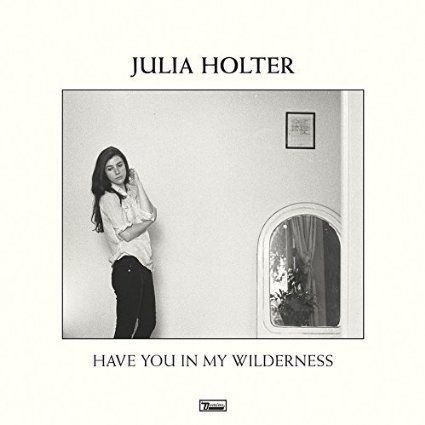 A unique perspective is harder and harder to come by. Enter this strange woman, voice alternating between ethereal, conversational, and Alfred Hitchcock as a lady, with her keyboards and harpsichords, and upright bass, and chamber-music drumming, and vast strings, and random saxophone. I say "random" not out of a verbal laziness, but by the simple virtue of the word's definition: if one took out
Have You In My Wilderness
' saxophone, then asked a listener, "Hey, where would you put a saxophone on this album," that listener would be hard-pressed to comprehend that a saxophone could fit anywhere at all. This is an aural landscape altogether unfamiliar and inviting...or for some actual verbal laziness:
Have You In My Wilderness
sounds like its title.
8. Twenty One Pilots -- Blurryface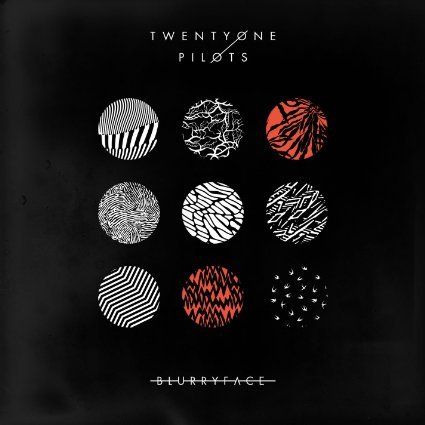 At this stage in the game, radio-ready pop-rock/rap music should not interest me, but Twenty One Pilots drummer + keyboard/vocalist duo are just too good at what they do to ignore. Singer, Tyler Joseph, makes the anxieties of a 20-something American in the modern world into something universal, and depression, at least for a little while, a thing that can be overcome. He also makes help sound like something that should be sought, not shunned (say that ten times fast!). At the moment, you'd be hard-pressed to find any duo, let alone full band, pulling off this great a coupling of charisma and sincerity, while at the same time crafting such a wide assortment of moods into something cohesive. Also, three years ago,
I said these guys would be huge
, and now they're huge, so you're welcome.
7. mewithoutYou -- Pale Horses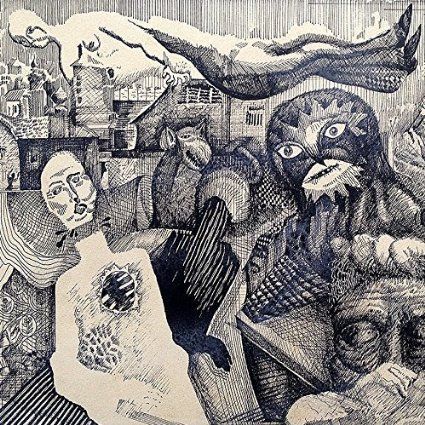 mewithoutYou's last album was quite good (the one about the circus animals, not the crappy weirdo folk one), even if a decent chunk of their audience didn't get it. Even so, mewithoutYou wisely announced ahead of
Pale Horses
' release that, after years of experimentation. they now had a firm grip on what their strengths and weaknesses as a band were--and that going forward, they were going to focus on their strengths (i.e. not folk music). This means
Pale Horses
features a furthering (but not rehash) of the sound found on their first three albums: frontman, Aaron Weiss, shouting, singing, and screaming along to driving, edgy rock, balanced out by a melodious lead guitar and brief meditative sections. The lyrics are just as cohesive as the music, Weiss struggling with the recent death of his father and the current state of the world in a manner that makes me wish Sufjan Stevens good, but a bit dull
Carrie and Lowell
could be half as dynamic as
Pale Horses
.
6. Grimes -- Art Angels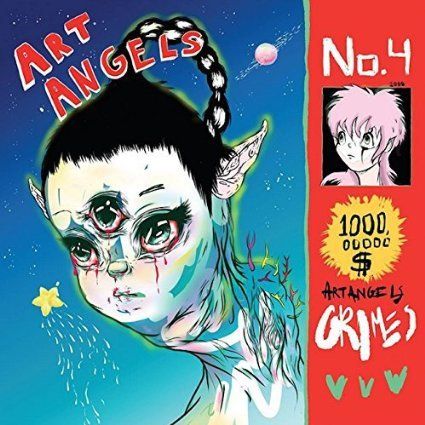 From my original review for the previous Grimes album, which proves that Grimes reads The Nicsperiment:
"
Visions is basically a very good album when Boucher is balancing her weirdness with her keen ear for a good beat and melody, but in a few fleeting moments, not so good when it sounds like Boucher is trying to scare away her neighbors
."
Art Angels
sees Grimes perfectly balancing her excellent song composition skills and knack for original sounds with her weirdness. Now the latter works for the former. Hearing Claire Boucher spin out fifty minutes of what pop music could be if an artist not only had an ounce of originality, but was actually allowed to use it, is a joy. On top of that, its nice to hear Boucher add a little more organic instrumentation to her generally keyboard based work, particularly electric guitar. This is what progression sounds like.
5. Steven Wilson -- Hand.Cannot.Erase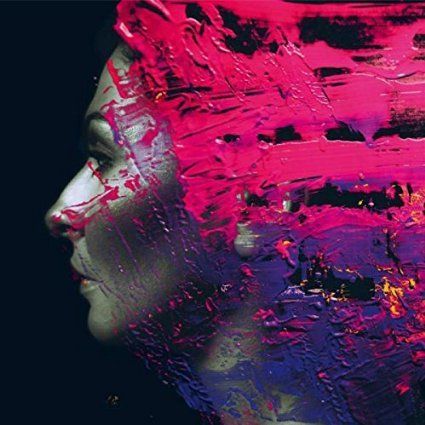 An album inspired by a news story of woman who had been dead in her apartment for three years before her corpse was discovered--not a concept album of said woman, but an album exploring and dedicated to the type of person said event could happen to. Before
Hand.Cannot.Erase.
, I had little experience with the music of Steven Wilson (or that of Porcupine Tree). I just knew Wilson made prog-rock music. If all of Wilson's music features this miraculous combination of the usual virtuoso guitar, keyboard, bass, drums, random (again!) flute, etc. native to most prog-rock music, with actual, effective emotion, native to very little prog rock music, then I need to check out more of his work.
4. Torres -- Sprinter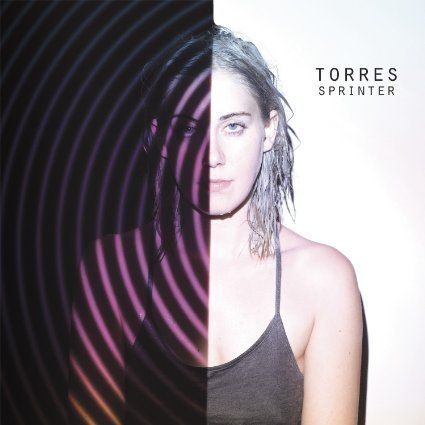 Mackenzie Scott (aka Torres) is young, confused, searching, and about three phases of life behind me. With that said, Mackenzie Scott released one of the finest albums of 2015, and I did not. I first heard
Sprinter
's moody "New Skin" during an episode of FXX's
critically acclaimed
and
Nicsperiment beloved
You're the Worst. Thanks, You're the Worst. I gave
Sprinter
the cursory Youtube once over and found I loved it. It starts with a burn-this-mother-down rock song, Scott sounding like she could swallow the Earth, then slowly strips layers away from her until the final handful of tracks are mostly nothing but Scott nakedly emoting over a barely strummed guitar and atmospherics from Portishead guitarist, Adrian Utley (and then, finally, just Scott herself). Portishead are one of the reasons I love music, and considering they currently average one new album every seven years, I will firmly support their members' branching out to assist budding new artists, especially when those artists have this kind of talent.
Sprinter
's emotional honesty and sonic diversity proves Utley's investment profitable.
3. Joanna Newsom -- Divers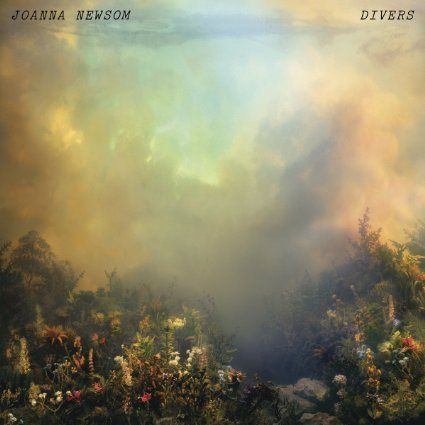 Joanna Newsom's
Ys
gave me an epiphany: for years I'd searched for a female artist to fill the hole in my musical soul left when Björk ceased to make essential music (Björk's most recent album perhaps proves she hasn't actually done that). In something akin to musical Vertigo, I needed an apt replacement: a female artist with an original, eclectic voice, backed by completely unique musical arrangements directed by her own genius-level mind. Joanna Newsom is that female artist. Also, apparently, I am James Stewart. Madeline, I mean Joanna Newsom, did discourage me a bit with her sprawling 3-disc 2010 labyrinth,
Have One on Me
, but she's condensed her music into one disc again for
Divers
, and stretched her musical legs even further, adding electric guitars and synths to her usual mix of harp and piano. The result, in my mind at least, is almost as powerful and affecting as
Ys
, as Newsom explores how love is more powerful than time. To further the Björk comparison, check out the efforts to give the album a distinct a visual feel:
2. Hillsong United -- Empires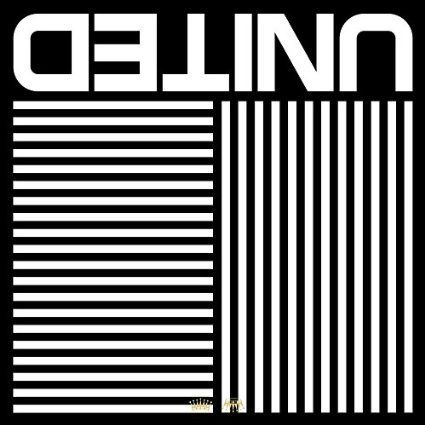 I was as shocked as anyone when Hillsong United's opus,
Zion
, appeared on my Top Nine Albums of 2013 list.
Zion
featured Hill U finally ceasing to follow trends, and instead paving their own musical path. That album showcased the band evolving from their more generic guitar-based style, to something more electronic.
Empires
makes that change seem minuscule. Here is the extremely rare worship album to pursue art above all other things, allowing Hillsong to create completely new sounds, and to experiment with song structures in fresh and innovative ways. Songs can flow from a verse to a chorus, to a first bridge, to a new chours, to a second bridge, to the first bridge again, sounding inevitably natural in each transition. The experience is exhilarating, often exploring quiet corners of sound, only to discover explosions of passion and emotion. The world needs more of this!
1. John Williams --
The Force Awakens (Original Motion Picture Soundtrack)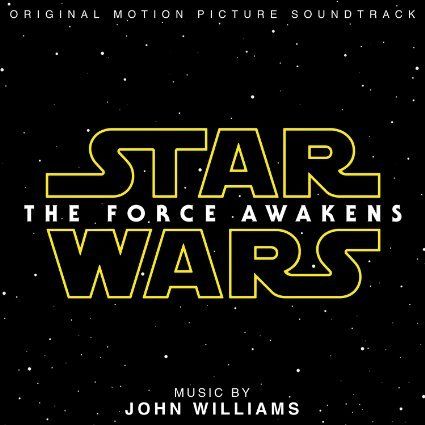 There is but one maestro, and Williams is his name. John Williams is 83 years old, but who would know it from listening to this? It's great enough that The Force Awakens has met 32 years of until-now-unmet filmic expectations, but to have the greatest film composer of all time come back yet again, not missing a beat in his old age, is almost piling on the goodness. Williams doesn't rely on old themes here, returning only to the classic opening theme, a few scattered, but appropriate statements of the Force Fanfare, and several warm statements of the Empire Strikes Back's Han and Leia theme. Everything else is completely original, with a playful opening statement that becomes a powerful theme for new protagonist, Rey, along with a menacing, horn-dominated motif for villian, Kylo Ren, that feels ripe for a development into a march in the next film. Speaking of marches, there's also the triumphant "March of the Resistance," a rousing theme for the film's new heroes, as a whole. These huge-sounding new themes, reminiscent of Williams' work on the original trilogy, couple with the more subtle sophistication Williams displayed with his work on the prequel trilogy, for yet another incredible work by a composer whose discography contains an embarrassment of riches. I haven't even mentioned yet how Williams' action cues are just as energetic and blood-pumping as ever. In the last two weeks, I think I've listened to this soundtrack more than anything else on this list. I (along with every other soundtrack fan on the planet, as well as a great cadre of Star Wars fans) can only hope the master can stay on his feet long enough to give us just a little bit more...maybe a couple more Star Wars soundtracks? I hear they're making an episode VIII and IX.