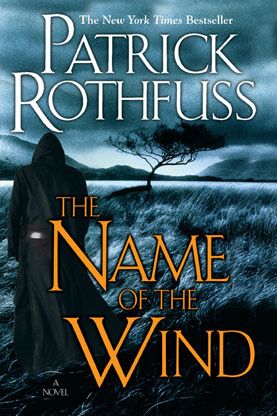 One of my favorite elements of 2015 (and as it's over, and I see where it went and how positive the outcome for me was personally, there will probably be a lot of elements I will look back toward fondly, or at the least, put on rose-colored glasses for...this parenthetical went long...sorry) is that I finally was able to return to recreational reading. That element had been missing for the past couple years of my life (2013 and 2014 were reading wastelands), but thankfully returned for 2015. This list may not be as massive as some of mine in the past, but that brevity is a little deceiving--several of these tomes are 1000+pagers. Here's the list, with a brief comment for each work.
Chrono Trigger -- Williams
(
Boss Fight Books
was one of my most enjoyable 2015 discoveries. The kickstarter-funded publishing house releases personal, yet academic studies of classic video games. That said, while I am glad that this exploration of Chrono Trigger by Michael P Williams exists, and the thrill of reading a piece such as this is strong in the beginning, I wish Williams could have made the personal elements he weaves into the book more universal, and I REALLY wish he could have delved deeper into other elements of the game (music, character design, etc.) instead of devoting the entire middle-third of the book to a drawn out, tired, and grasping-at-straws gender studies lecture.
The Stand -- King
(The first third (this is apparently a very fraction-heavy list) is a thrilling and horrifying apocalyptic tale, the second is an enjoyable character study, but the third is some hokey, literally deus ex machina goofiness. Why is it so difficult for King to end a book properly? I know he can do it, but he doesn't do it here. Still, it's literally the journey that makes this book worth reading.)
The Most Dangerous Animal of All -- Stewart/Mustafa
(Gary Stewart's autobiography, focusing on his abandonment as an infant by a mentally disturbed California father on the steps of a Louisiana apartment, is enthralling and shows a ton of heart. However, Stewart's attempt to identify his father as the Zodiac Killer doesn't quite hold water. The book would have easily worked without the latter element.)
Bible Adventures -- Durham
(The second Boss Fight Books game I read this year was extremely satisfying. Gabe Durham (who also happens to run Boss Fight Books) interrogates the tricky lines between faith, commerce, and art deftly, while also throwing in a heaping dose of 80's/90's Christian kid nostalgia in his exploration of the creation of the bizarre Bible Adventures Nintendo game. A real winner, just as the previous sentence was a real mouthful!)
The Name of the Wind -- Rothfuss
(My cousin Lauren told me I had to read this book, and my cousin Lauren is wise because I haven't been sucked into a fantasy world like this since I first picked up The Hobbit. Patrick Rothfuss' writing is so engaging and satisfying, the pages fly by.)
A Wizard of Earthsea -- Le Guin
(The Name of the Wind put me in such a big fantasy mood, I figured I'd finally tackle this book that's been hovering on my horizon for so long. Ursula Le Guin's classic fantasy novel is short, but incredibly dense, The ending may be predictable to today's seasoned reader (or at least to me), but that doesn't make it any less badass.)
Slog's Dad -- Almond w/ Art by McKean
(Emotionally moving and original mix of traditional and graphic novel artforms.)
Anathem -- Stephenson
(Ugh. I love Snow Crash, but Neal Stephenson lost me with this one. This is 1000 pages that could have been cut down to 300, bloated like a year-old floating corpse the sharks have somehow neglected. The worst part is, when he finally gets to the cool parts you have been waiting for, he describes them in such a tedious fashion, I just wanted to get to them over with. One of the largest reading wastes of time in my life, considering the hours I put into it.)
Ready Player One -- Cline
(Yeah, it's not the greatest writing, but this story about a fictional virtual reality universe is fun to read. The accusation that the book is nothing but nostalgia doesn't quite ring true either, considering some of the sections referencing extremely obscure games are still enjoyable to read.)
The Graveyard Book -- Gaiman
(How is this guy so good? His plots and characters are almost always great, but he also knows how to end things so well...and emotionally connect with the reader, to boot. In this case, he makes a book written for children into a classic epic. Just nuts.)
The Haunting of Hill House -- Jackson
(This book seems strange by today's standards. Sometimes the focus seems to be more on humor than horror. Then the horror is more psychological and individualized than threatening to the reader. Not sure how I feel about the whole thing, but there are some bang up passages, ie, "Whose hand was I holding?")
The Jungle Book -- Kipling
(Gaiman inspired me to go back to a sweet illustrated version of Kipling's classic I hadn't touched in 16 years. The diversity and originality of Kipling's writing is still stunning. So many other works have derived from this.)
The Killer Inside Me -- Thompson
(It came to my attention that Springsteen's "My Best Was Never Good Enough" was inspired by this old 50's crime novel, so I had to check it out. It's from the POV of a sociopath...but it makes him sympathetic...or maybe pitiable is the correct term. Either way, that's quite a feat of empathy)
Rabbit at Rest -- Updike
(I'm gonna miss Harry Angstrom. Updike's signature character has proven through four novels, spanning forty years, that he isn't that great of a human being, but still, he is more identifiably human than almost any character in almost anything else I've ever read.)