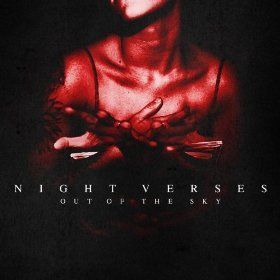 8/10
Do you want to listen to an inventive hard rock band? Sure, we all do. So download this EP to find out how easy it is to give your ears a better time. Far less than 10 million men and women have listened to this EP without setting foot inside a classroom and now at home, you can listen to these songs, or even the whole EP. Choose from any one of these songs, "From the Shadows Where I'm Low" (a right-opening banger that showcases Night Verses' virtuoso drumming, fiery guitar, and singing that sounds like it's coming from a guy who fronted an early 00's emo-band, but in a good way), "To the Ends of the Earth" (keeps up the party), "Be Happy With Yourself, I'm Staying Here in Hell" (the requisite slower song with a righteous Morello-esque guitar solo), and "I've Lost My Way Back Down" (the slightly toned-down but still jamming closer), or listen to them all. Compare your present music with the music you could be listening to in any one of these songs. They'll be repeated for you at the end of this review, so have your pencil ready to jot down the song you're most interested in. Then click the Amazon toll-free link, and it'll send you one of these exciting songs for absolutely 99 cents, with all the music you need. Here are these songs again,
so click today
.
Click now for a free demonstration of the music The Nicsperiment spoke about.
Call 1-800-445-7200. Operators are on duty now to send you free information by return mail. Choose any one of these exiting careers! That's 1-800-445-7200. Call now!
2012 Self-Released
1. From the Shadows Where I'm Low 5:16
2. To the Ends of the Earth 4:09
3. Be Happy With Yourself, I'm Staying Here in Hell 4:23
4. I've Lost My Way Back Down 5:00