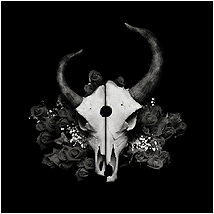 10/10
Disclaimer: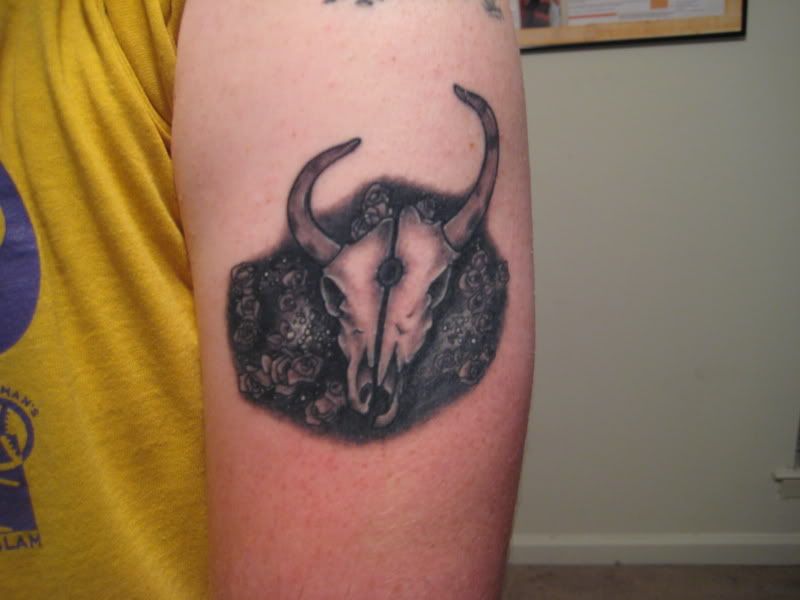 Now that I've gotten that out of the way...
From November 2003 to somewhere in July of 2004, I had an almost endless migraine. That's nine months of migraine, or to simplify...that's just too much migraine. The causes were myriad: self-induced stress, stress brought on by others, but above everything, I just let some people get the best of me who had no right to do so. I needed an anthem or a rallying call, and in May of 2004, Demon Hunter offered one.
Summer of Darkness
is about taking responsibility for your mistakes, while taking no crap from anyone. It's a declaration not to die or fade away, and it's a confession that without God's help, defying those things isn't possible.
This is one of those albums where the vocalist growls and screams, most often in the verse, and sings soaringly, most often during the chorus, but Demon Hunter aren't bound by those rules. Vocalist, Ryan Clark, uses whatever means necessary to get his emotions across. "I Play Dead," a make or break moment for the album thematically, defies any kind of formula.
Even the songs that follow the formula don't sound like your basic scream/sing band. Take the title track for instance. The chorus melody is easy to sing along to, but it isn't poppy, or traditional. It's awesome, and it's for grown ups (I don't mean grown-up in age, I mean grown-up in perspective). As much vitriol as Ryan Clark spews at his oppressors, he always owns up to the things he himself has done wrong.
Jesse Sprinkle returns to provide more truly memorable drumming. Ryan's brother, Don, and ex-Embodyment vocalist, Kris McCaddon, provide solid work on guitar, while Jon Dunn does the same on bass. All the pieces are lined up here for Demon Hunter. Their approach sounds fresh, and the band sounds hungry and genuine. Ryan seems emoting from experience. As good as most are, none of Demon Hunter's other albums sound this personal.
Demon Hunter also never had this much momentum or excitement surrounding them before. They made a personal appearance on Headbanger's Ball to promote the album and their new video for "Not Ready to Die." At the same time, "My Heartstrings Come Undone" landed on the Resident Evil 2 soundtrack. I can't speak for the film the song ended up supporting, by "My Heartstrings Come Undone" is phenomenal work, the best "ballad" the band have ever done by far.
"Heartstrings" is a love song to Ryan's wife amid all the chaos and turmoil of his life. It's powerful, personal, and epic, just like the album it's taken from. Eight years later,
Summer of Darkness
is still something I can draw strength from when my back is against the wall, and I need courage to fight. It became such a fixture in my life that I took it a bit for granted at first, but with hindsight I can see it's significance. Also, I can look at my arm.
POSTSCRIPT NOTE ONE WEEK LATER:
If you purchase this album, and you should, do yourself a favor and pick up a physical copy. The gorgeous CD booklet features the band members performing an intense forest funeral in black and white, and these photos add to the album even more.
2004 Solid State
1. Not Ready to Die 5:03
2. The Awakening 4:13
3. Beheaded (featuring Mike Williams of The Agony Scene) 3:16
4. My Heartstrings Come Undone 4:35
5. Our Faces Fall Apart (featuring Howard Jones of Killswitch Engage and Blood Has Been Shed) 4:52
6. Less Than Nothing 2:59
7. Summer of Darkness 3:12
8. Beauty Through the Eyes of a Predator (featuring Brock Lindow of 36 Crazyfists) 5:34
9. Annihilate the Corrupt 4:10
10. I Play Dead 5:21
11. Everything Was White 3:54
12. Coffin Builder (featuring Trevor McNevan of Thousand Foot Krutch and FM Static) 4:01
13. The Latest and the Last (The Wheels of Judgment Turn Slowly) 3:42