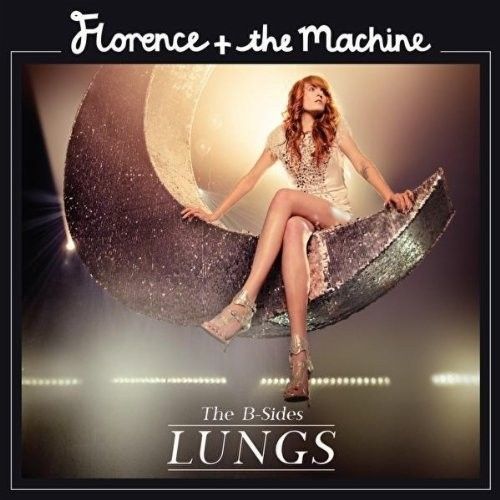 6/10
Out of all the recent "big things in media," Twilight has got to be pretty close to the worst--badly made, badly written, and badly acted. Yet that series has two saving graces, or at least the couple of movies from the series I was forced to watch do: setting (the beautiful, mysterious Pacific Northwest) and music. I have no idea how the producers of the Twilight films managed to get such quality artists to record such quality songs, but I'm just going to guess that their motivational tool can be summed up in one symbol:
$
Anyway, the Twilight series benefited from one of Florence + the Machine's best tracks, "Heavy in Your Arms."
Yeah, team Nightcreature!
This decent collection of F+tM b-sides also greatly benefits from "Heavy in Your Arms." It's by far the best song here.
In addition to "Heavy," you have your throwaway demo or remix versions of
Lungs
' songs, and the token rap-addition. You also get a dreary, completely unnecessary cover of Robert Palmer's "Addicted to Love." However, the majority of these songs are originals, and while they are a little weaker than what made it onto
Lungs
, most of them are pretty good. Fans of
Lungs
won't be as pleased with this collection, but they won't want to throw it in the trash (or delete it now, I guess?), either. Now as for Twilight...
2011 Universal Island Records
1. Swimming 3:21
2. Heavy in Your Arms 4:46
3. Ghosts 2:59
4. You've Got the Dirtee Love 3:42
5. Dog Days Are Over 4:16
6. Falling 3:33
7. Are You Hurting the One You Love? 2:58
8. Addicted to Love 3:19
9. Bird Song 2:55
10. Hospital Beds 2:15
11. Hardest of Hearts 3:28