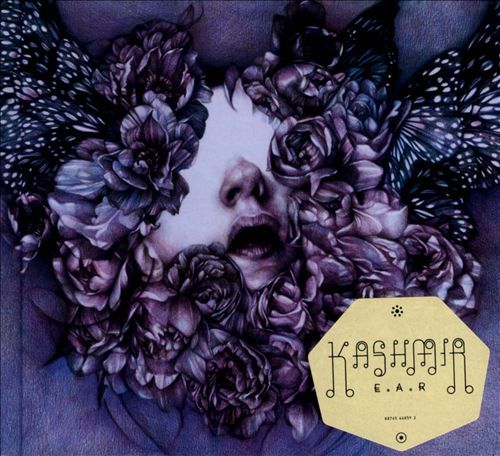 10/10
As of this writing, this particular review has slowed down my Every Album I Own series considerably. After listening to
E.A.R.
a couple times, I was pretty sure I had a perfect album on my hands, but I've given out so many "tens" recently, I just didn't want to do that again. Thus forth, therefore, consequently, because of this, what have you, I gave this album a month to sink in my estimation. I've listened to
E.A.R.
at least five times a week during that period, many times with my whole family. It has not sunk.
E.A.R
is the work of a bunch of old pros who can do whatever they want. Kashmir have taken their indie or alternative, or whatever pointless moniker one wants to put before the word "rock" rock sound, added beautiful layers of noise and instrumentation, and written the best songs and album of their career. Frontman, Kasper Eistrup, seems more concerned with mortality than ever, but he also seems set on enjoying the people he loves for whatever time he has here. Eistrup pushes his voice into startlingly vulnerable regions at times, particularly on E.A.R.'s first single, as he belts out, "
I was at your funeral, with my best friend/At the dive bar in your neighborhood, where all good things come to an end
."
E.A.R.
also manages a sort of rapturous flow, where most of the opening songs are stretched in length up to track seven, the nearly nine-minute "Pedestals," before ending with three short euphoric codas, then a bitter, yet rebellious epilogue.
E.A.R.
is the sound of a band at the top of their game, and I'm going to go listen to it right now. If you're alive, you should do the same.
2013 Sony/Columbia
1. Blood Beech 4:45
2. Piece of the Sun 5:26
3. Peace in the Heart 6:53
4. Seraphina 5:34
5. Milk for the Black Hearted 5:09
6. Trench 4:21
7. Purple Heart 4:57
8. Pedestals 8:38
9. This Love, This Love 4:14
10. Foe to Friend 4:22
11. E.A.R 3:59
12. Peace in Our Time 1:59