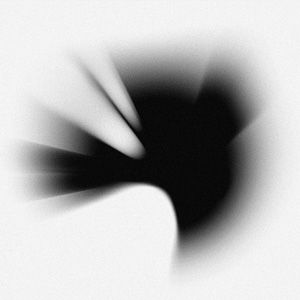 8/10
Well, here it is. The great divide...beside the song of that name that was only created to soundtrack a Transformers video.
A Thousand Suns
marks a break for Linkin Park. The previous album,
Minutes to Midnight
, found the band attempting to stretch themselves and play against type. Unfortunately, that made them sound like a million other bands--the sound of
Minutes to Midnight
took away their uniqueness and played against their strengths. For
A Thousand Suns
, Linkin Park bravely stick with controversial
Minutes to Midnight
producer, Rick Rubin, but this time, instead of just playing against type, the band play to expand their strengths to create something new. The result is one of their better albums.
While
A Thousand Suns
is perhaps more interested in created an aural tableaux than a collection of songs (of 15 tracks, only nine are traditional "songs."), that tableaux is striking. Using found sounds, digital manipulations, and chopped up classic historical speeches, Linkin Park create a loose concept album of both a literal and metaphorical post-apocalyptic world. References to atom bombs exploding (Oppenheimer speeches) and civil rights (multiple other persons) tell a story of personal hurt, taking responsibility (a common theme in all of Linkin Park's work), and not reacting with violence. Oh yeah, Linkin Park play instruments, too. While bass, guitar, and drums play important pats in
A Thousand Suns
, they exist to serve the songs and atmosphere. This means DJ, Joseph Hahn, gets to have a field day, as electronic sounds rule the day. That's okay, though. To succeed, Linkin Park need only do two things: feature the unduplicated chemistry between singer, Chester Bennington, and rapper, Mike Shinoda, and be fun.
A Thousand Suns
accomplishes the former easily, and while the band tackle headier lyrical concepts this time around, accomplishes the latter, as well. Both "When They Come for Me" and "Wretches and Kings" feature undeniable swagger (though these guys still sound goofy earning a parental advisory). "Waiting for the End" contains a strangely unique island feeling, "The Catalyst" a surprisingly infectious techno beat. The more serious tracks work as well, though, as "Iridescent" and "The Messenger" are two of the most moving songs the band have recorded.
Several music journalists referred to
A Thousand Suns
as metal's "Kid A," and I love comparing things to Radiohead as much as anyone, but
A Thousand Suns
isn't quite
that
drastic a departure from the band's previous work. Still, it's quite a large one, and the band's ambition here is laudable. I would refer to it as the oddball in Linkin Park's discography...if the two following albums weren't as equally idiosyncratic.
And here's a video of a bunch of Russians getting really into "Iridescent," in front of a big, stupid Transformers backdrop.
2010 Warner Bros.
1. The Requiem 2:01
2. The Radiance 0:57
3. Burning in the Skies 4:13
4. Empty Spaces 0:18
5. When They Come for Me 4:55
6. Robot Boy 4:28
7. Jornada Del Muerto 1:34
8. Waiting for the End 3:51
9. Blackout 4:39
10. Wretches and Kings 4:15
11. Wisdom, Justice, and Love 1:38
12. Iridescent 4:56
13. Fallout 1:23
14. The Catalyst 5:39
15. The Messenger 3:01