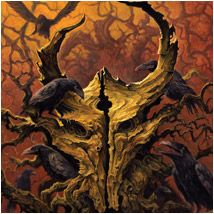 9/10
The Triptych
is a celebration of victory. If
Summer of Darkness
was a struggle to get up,
The Triptych
is about standing victorious on top of the mountain, urging on all comers. At the same time, it's a humble album. Vocalist, Ryan Clark, explores the ephemeral nature of his life and his need for God on "Deteriorate," praises the defenders of his nation on "The Soldier's Song," and attempts to come to grips with the wrong he has done on "One Thousand Apologies" and "The Tide Began to Rise."
The majority of the album has swagger, though, and at about this time, I needed it. I mentioned the nine-month, stress-induced migraine I was in the middle of during
Summer of Darkness
's release in my
review of that album
. Well, with
The Triptych
, Demon Hunter continued to parallel my life. In the fall of 2005, it was time to finally get away from the main causes of my stress, and to do so, I needed some attitude. I knew that if I was going to really get closure on that chapter in my life, I couldn't just run away. I was going to have to face those who had caused me so much pain head on. I was going to have to meet them face to face to sever the connection. So I did. I got this album in the mail that morning. It's contribution to my "stand my ground" attitude was pretty significant. This band's music meant a lot to me, so just in case you missed it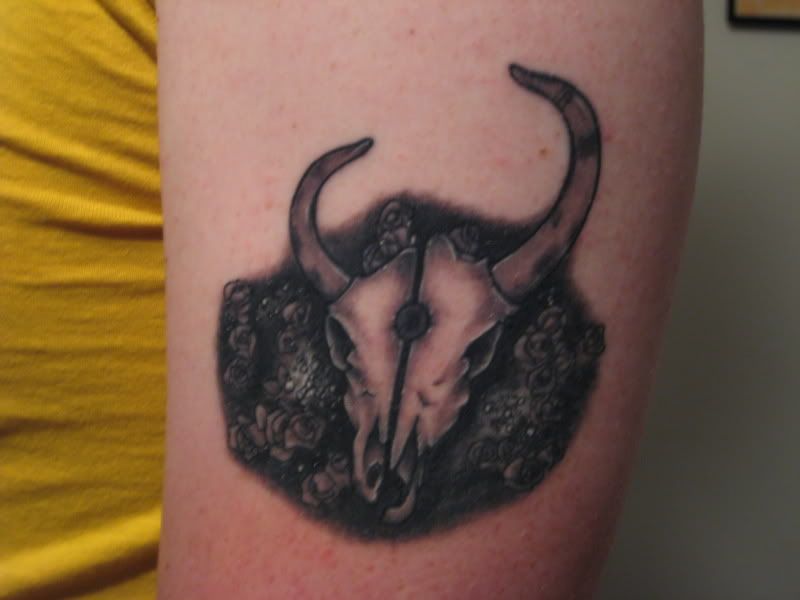 The Triptych is steady and unwavering. Musically, it's a bit more straightforward than
Summer of Darkness
--in fact, it may be the most straightforward of Demon Hunter's albums, but not to it's detriment. There is still enough variation and experimentation (check the way the double-bass pounding is mixed to the front during the chorus of "The Science of Lies.") to keep
The Triptych
's steamrolling nature exciting. There aren't quite as many standouts as
Summer of Darkness
(that album is perfect, so what are you going to do?), but every song on
The Triptych
fits together as part of one growling, devastating engine. The big news here is the departure of drummer, Jesse Sprinkle, and his replacement by Yogi Watts. Yogi's style is less subtle and sophisticated than Sprinkle's, but he does make up for it with face-blasting power. Yogi hits hard and constantly, his double-bass stomping feet moving just as quickly as his hands, and that style fits the more upbeat attitude of the album. Next to
Summer of Darkness
,
The Triptych
is easily Demon Hunter's most consistent work, with the most unified sound.
That sound is metal, exemplified by an excellent cover of Prong's "Snap Your Fingers, Snap Your Neck." Even the ballads, and there are only a few, rock pretty hard. The closer, "The Tide Began to Rise" brings in some surprising Beach Boy-esque melodies at the end, but in a Demon Hunter Fashion. Here and throughout
The Triptych
, Clark continues to sing melodies that are catchy and yet, not pop...I'm not sure this makes any sense untill you listen. Perhaps the opener, "Not I," sums up the album best of all.
The hunt is on, and nothing is going to stop it.
2005 Solid State Records
1. The Flame That Guides Us Home 0:29
2. Not I 4:14
3. Undying 4:18
4. Relentless Intolerance 4:02
5. Deteriorate 5:53
6. The Soldier's Song 5:24
7. Fire to My Soul 4:03
8. One Thousand Apologies 4:56
9. The Science of Lies" 4:09
10. Snap Your Fingers, Snap Your Neck (Prong cover) 4:13
11. Ribcage 3:46
12. The Tide Began to Rise 5:35