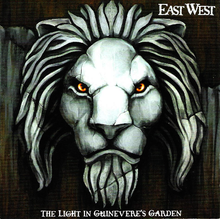 8/10
And now back to the time when Christian rock music was not only incredibly diverse, but spread out over a surprising number of quality independent record labels. One of these labels suffering from an embarrassment of musical riches was Floodgate Records. Floodgate's currency consisted of great bands like Cool Hand Luke, Denison Marrs, and East West. East West's
The Light In Guinevere's Garden
miraculously showcases yet another band with a firm grasp on dynamics, diversity, atmosphere, and rocking your face off. While the main focus here is hard rock, East West strays from the path several times with stunning results. This just makes the current musical landscape more depressing. East West and countless other Christian bands from this period could find songwriting success wandering through genres unseparated by walls, while today's music scene sees everything with some sort of "core" at the end. Back in the day (NO! Must not use this expression!), East West could knock a ridiculously heavy song like "Nephesh" out of the park
and then follow it with a laid back, groovy, spacey jam like "Closure" as if there were no rules.
It helps that East West sounds like grown men who can actually play their instruments, successfully experiment with different guitar effects and tones, harmonize vocally, and use a keyboard in a way that augments a song instead of lazily carrying it. For an even greater dichotomy later on, the band contrasts their heaviest track of all, "Ded" (which has some pretty dynamic "quiet" and "loud" moments), with an absolute legendary beauty of a song, "She Cries."
If you clicked the player above, you just heard one of the greatest recordings of all time. You're welcome.
Most of the people who bought this album, myself included*, did so because they heard "She Cries" on a sampler. Some of those buyers may have been disappointed that the majority of
The Light In Guinevere
sounds nothing like the song they purchased the album for. I can't see how any fans of diversity, though, especially those not offended by some heaviness, will feel the same.
The Light In Guinevere's Garden
is yet another great chapter in the vast story of turn-of-the-century Christian rock**.
* To date this album, remember those crazy music club (mostly Columbia House) deals where if you bought three or four albums at full price, you could get unlimited more for $3 each? I used to do those all the time to build up my collection. One college afternoon,
the Rabbit
and I went really nuts on one, maniacally laughing as we clicked away and watched the savings pile high. After topping over $200 in money saved, we finally ran out of options, but we snagged some good ones, including this East West album. And then things got really crazy.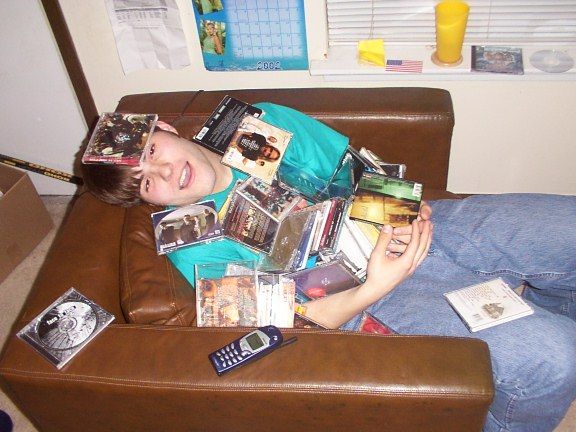 **When I say turn-of-the-century Christian Rock, I mean roughly the period between 1995-2005, with a particular concentration on '00-'03. Maybe I'll write a book about it someday.
2001 Floodgate Records
1. Wake 3:12
2. Song-X 2:41
3. Nephesh 2:55
4. Closure 3:37
5. Disturbed 4:05
6. Pictures 2:52
7. Ded 2:08
8. She Cries 5:34
9. Superstar 3:32
10. Breathe 2:47
11. Let You Go 3:59