No matter what anyone says, music reviews are an incredibly subjective thing. Depending on personal tastes and experiences, one man's masterpiece can be another man's meh. I hate that sentence, but I needed an intro. With that said, these are the nine albums released this year that I heard and liked best. That's it. Oh yeah, and the songs I liked best from them. And a bunch of notes on other albums afterward. That's it. Probably.
9. P.O.S. -- We Don't Even Live Here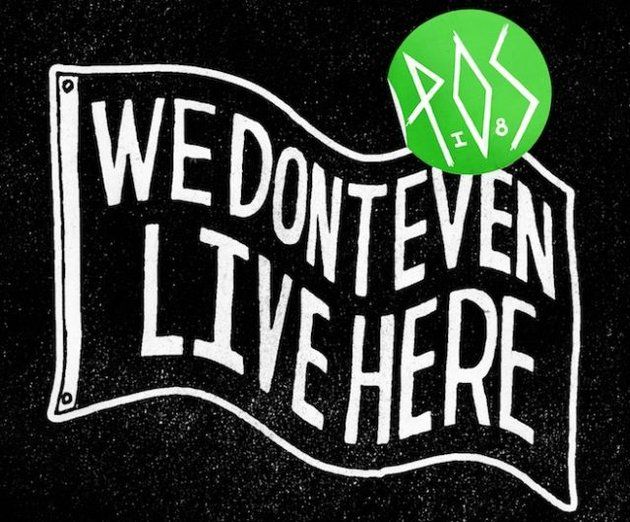 P.O.S. is in dire need of a kidney transplant and had to cancel his tour this year because of his health. Obviously, the means his latest album is a party record--P.O.S.'s idea of a party record. He's still an angry, incisive, yet affable rapper, but where his previous album
"Let it Rattle,"
this time he's content to simply find fulfillment in the presence of his friends and loved ones. This makes
We Don't Even Live Here
ironically his most exclusive record, and yet his most populist sounding. He ditches some of the rock sounds from previous releases for club music, but it's club music through a P.O.S. filter--
We Don't Even Live Here
still doesn't sound like anyone else. Whatever club is playing "Wanted/Wasted" is somewhere I definitely want to be. Dang, that sentence was terrible, too. Sorry, P.O.S.
8. The Contortionist -- Intrinsic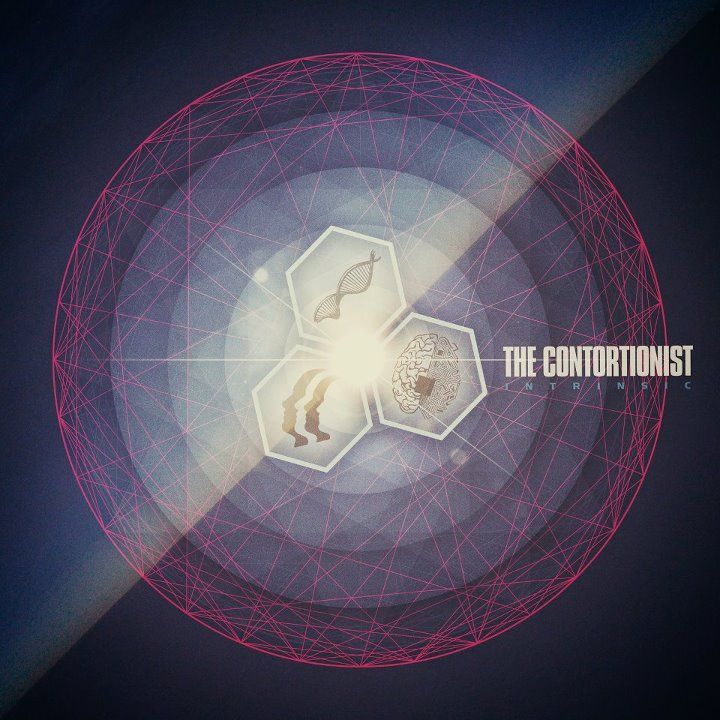 There's this old metal band called Neurosis. They have
a video
that begins with a caveman throwing something gnarly into a fire. The fire starts to get all blurry, and as the caveman looks up and gazes deeply into the ancient stars and all the vastness of the universe, his mind breaks. That's pretty much what listening to The Contortionist's
Intrinsic
is like. It's a weird, difficult album. It branches into paths that lead to enlightenment, and paths that lead to nowhere. Wandering them is always an unpredictable experience. I guess this is metal, sort of, except a lot of the time it's not, and the guitar is clean and complicated, and the keyboard and bass are all spacey and introspective, and the singing is beautiful, and then your skull gets bludgeoned.
7. mewithoutYou -- Ten Stories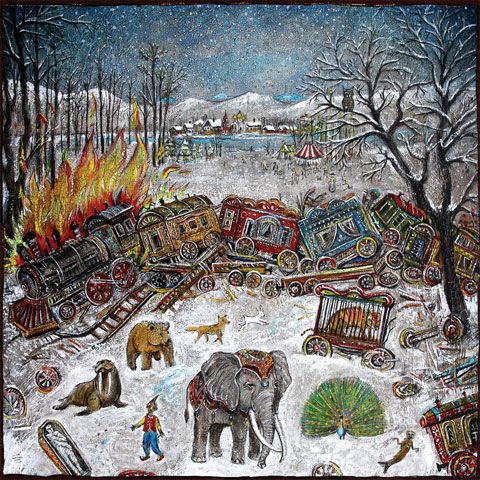 To be completely honest, mewithoutYou's
Ten Stories
didn't give me what I wanted, but by now it's clear this band follows its own muse. If they want to create a concept album about anthropomorphic zoo animals who escape an actual historical train accident, then that's what they're going to do (I'm not trying to be funny. That's actually what they did here). And if they decide they want to explore a little bit of their more aggressive roots in only a sparing fashion, giving a lot more time to more quiet experimentation, that's what they're going to do. And if they decide to do these two things in the same song, all the better. This might not be the album I wanted, but it's an excellent album nonetheless.
6. Latitudes -- Individuation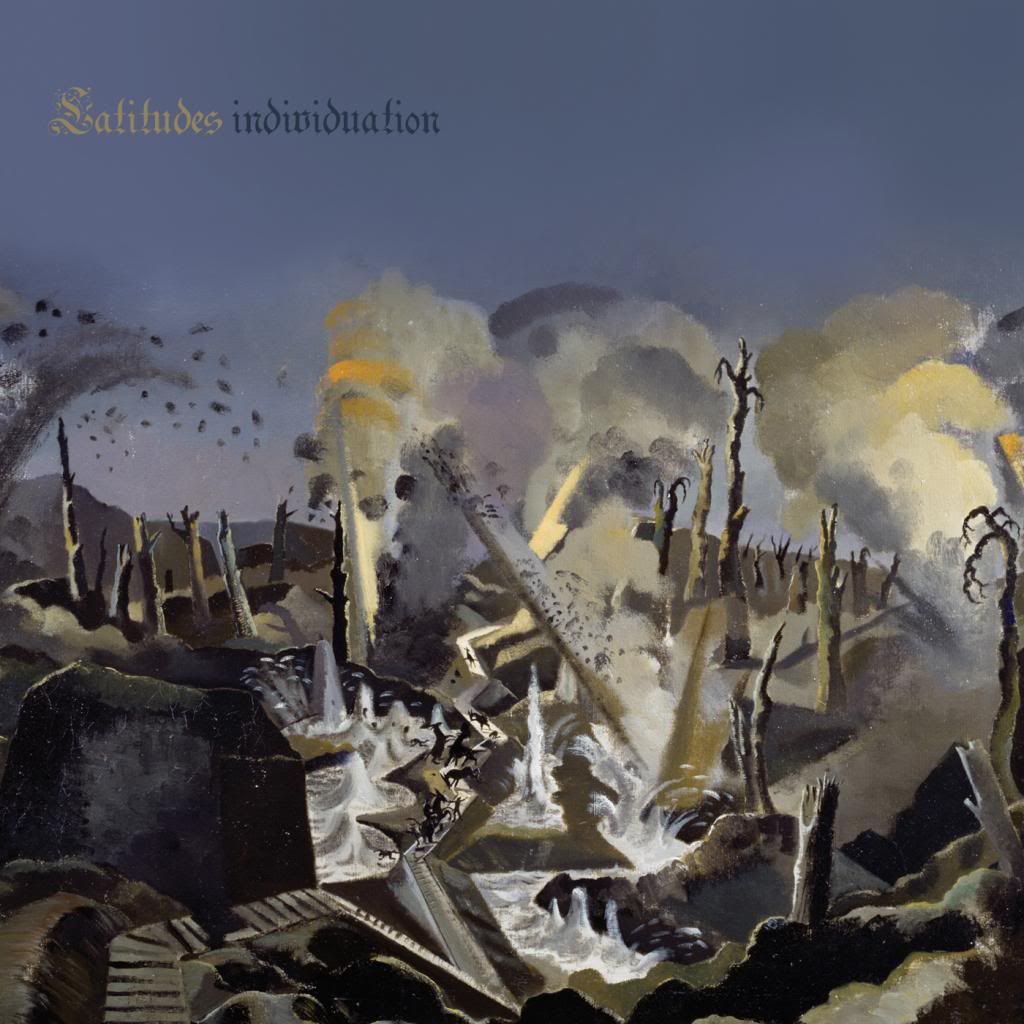 Relentless and terrifying, but uniquely British, Latitudes'
Individuation
is a near metal masterwork. When rare vocals do appear, they come in the form of the scariest falsetto I've ever heard, but more often than not, the respite from the cacophony of avalanchean grooves are Moogs from a creepy 70's era Doctor Who episode. Of course, none of this would work if the album wasn't fun in addition to being dark. "The Glacial Body" is my personal favorite, as the opening lyric, "Find me good flesh/find me powerless" sounds like it is addressed under a full moon to a faithful servant from a vampire lord in his mountaintop castle.
Individuation
is a dark labyrinth you want to get lost in.
5. Skyharbor -- Blinding White Noise: Illusion and Chaos
For some reason, as a child, I hated the voice of a man singing. I have no idea why, and I don't think I want to know. This trend continued well into high school, but now it doesn't bother me at all. With that said, the most polarizing aspect of Skyharbor's
Blinding White Noise
is my favorite: Dan Tompkins' vocals. The guy has some serious chops, good enough to win any of the middle-school talent show contests masquerading as reality shows on network television, yet he can inject a rawness and explosive power coveted by even the dirtiest rock band. I guess his singing is too passionate or over the top for some folks, but I think it's great. Few people will take issue with the complex and exotically beautiful music Tompkins' India-based band-mates create, though. Whether they are jamming through ridiculous time-signatures, or weaving a sunset, not a second of their brilliant work is wasted. And for those who just want to rock, the three-track "Chaos" encore does just that, presenting a straightforward aggression the more delicate "Illusion" section of the album tempers with subtlety and grace. A stunning, invigorating debut.
4. Deftones -- Koi no Yokan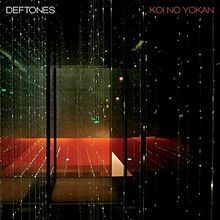 Koi no Yokan
is absolutely elusive. Every time you think you've grasped it, it slides away. When you think you know what you're dealing with, it incomprehensibly morphs into something else. It is as heavy as anything Deftones have done, but it is also just as sensual, following and resisting expectations all at once. Precise and ordered, yet trippy and formless, not what you expect, and not when you expect it, an anachronism perfectly established by the album cover. The seven-minute monster, "Rosemary," is the emblematic offspring of its parent album. The opening guitar seems poised to whisk the listener off to paradise before suddenly darkening beneath Chino Moreno's voice. And then that beat comes in at 1:28, like a black mountain suddenly, inexorably rising over the horizon beneath an instantaneous eclipse. All of Deftones' albums are night albums, but this one stops time, a black pyramid with no entrance or exit.
3. The Mars Volta -- Noctourniquet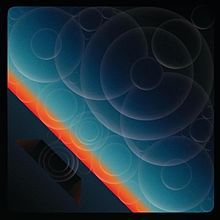 Well, I wasn't expecting this. After their better every listen magnum opus,
Frances the Mute
, all of The Mars Volta's albums are "almost their best one," except for
Noctourniquet
's immediate predecessor,
Octahedron
, which is the only possible weak link in the band's canon (that it made my best of 2009 list is a testament to the overall weakness of that year's music releases(how about one more parenthetical to make this sentence longer and more nonsensical)). After
Octahedron
, I mistakenly expected The Mars Volta to continue on an inevitable downward spiral. Boy, was I wrong.
Noctourniquet
might be the band's best work. It retains the best qualities from
Octahedron
--Cedric Bixler-Zavala's suddenly coherent lyrics and Omar Rodriguez-Lopez's more streamlined songwriting--but elevates them to a higher plane of existence. Where
Octahedron
sounded too small,
Noctourniquet
is huge, yet still intimate.
Noctourniquet
also takes some queues from the modern music scene, working in some surprising electronic textures in unexpected places.
Noctourniquet
is an exciting, unpredictable, and thrilling release from a veteran band, at a stage when many of their peers are resting on their laurels. Also, this song reminds me of Fringe.
2. Sucré -- A Minor Bird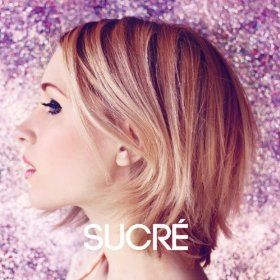 Now here's an album that lulls you into taking it for granted the first time you hear it. It isn't until you've listened a few times that you realize you are dreaming, that Stacy Dupree-King's voice can't possibly be this beautiful, that the musical arrangements crafted by her husband, Darren King, and their friend, Jeremy Larson, can't contain such inventive grandeur and majesty. Nope. This album can't be real.
1. Project 86 -- Wait for the Siren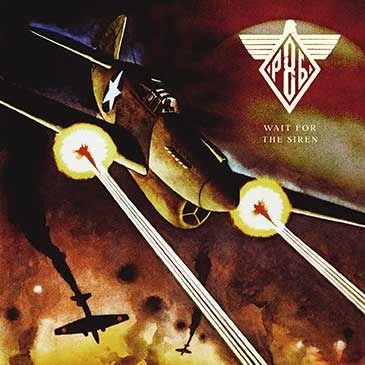 It's always nice when a band rewards your good faith. I thought Project 86's 1998 debut showed promise, and they rewarded me with their masterpiece sophomore album,
Drawing Black Lines
. I thought their controversial third LP,
Truthless Heroes
, would reward with further listens, and it not only did, but provided the impetus for their searingly angry, excellent fourth album,
Songs to Burn Your Bridges By
. I thought their fifth album,
And the Rest Will Follow...
, showed the band playing it a little too safe, but I was rewarded for sticking around by the wildly experimental, yet strangely personal sixth album,
Rival Factions
. I was disappointed by the straightforward nature of album seven,
Picket Fence Cartel
, but supported the kickstarter for Project 86's eighth effort,
Wait for the Siren
. Now Project 86 have rewarded me with one of their best efforts to date. Vocalist, Andrew Schwab, the band's only remaining member, has done Project 86's legacy proud.
Wait for the Siren
contains all of the heaviness one could want from a Project 86 album, but also displays the diversity and surprise factor of their best work (this time, the biggest surprise is the unique inclusion of traditional Celtic instruments). This means that every song sounds different, and the band doesn't shy away from their softer side when it's applicable. The instrumental work (including low-end focused drums and a dominant bass guitar) and dark, autumnal feel are right on target with the sound necessary for music to truly be considered the work of Project 86. Perhaps most importantly,
Wait for the Siren
also features the usual lyrical depth one has come to expect from Mr. Schwab. There is no argument that the band should continue to keep its name despite the member changes. It is very rare to find a veteran band who can put out albums that sound this focused and confident, while still remaining hungry and eager to lead the pack. "Still dropping flaming arrows to the middle of the village!" Here's to another eight albums.
Notes and Commentary on the Year in Music
NOTE: (I've linked my favorite songs from albums that didn't make the top nine in the names of the band's I discuss below)
Though I can't yet put my finger on why, this year's music felt incredibly different from last year's. Maybe it's just the changes in my own life. It just seemed like there were more landmark masterpieces in 2011. I also felt like some of my usual go-to bands released albums this year that sounded like the same outfit with maybe just some new buttons and a few pieces of flair.
The Chariot
,
MxPx
, Between the Buried and Me,
Demon Hunter
, and
The Gaslight Anthem
all put out really good albums that just didn't stoke my fire.
Further Seems Forever
also put out a good reunion album, but I'd rather just listen to their old stuff. On the bright side,
Anberlin
put out their best album in years.
Linkin Park
continued to be a viable guilty pleasure.
P.O.D.
still exist, and while I preferred their last album to this one (a minority opinion, for sure), their new album has some great songs. That dude from the Gorillaz somehow convinced
Bobby Womack
to create a new album. My kid was making me look up videos of killer whales, and we stumbled upon this really trippy, cool band called
Orcas
. I think I liked it more than my kid did.
Everything in Slow Motion
(essentially the band Hands, who took top honors last year) and
Night Verses
each put out E.P.s that would have made the list if they weren't only a combined six songs. By the way, that Night Verses video/song is really sweet, and you should watch/listen to it. Even though it's too quirky for its own good, I enjoyed some songs from
Grimes
' new album (She's like the chick version of the
Baths'
dude(except I like his album a little better than her new one)). Also, I stumbled across some Eastern European metal band called
Absent Distance
and liked them a lot. I'll tell you what I didn't like a lot, though. The new
Sigur Rós
album. The first half shows a lot of promise, which is a shame since the second half pretty much doesn't even exist. I wish they would have put more thought into it. LAME. If you are already awesome, you have to continue being awesome, not just do nothing. The next album better be better. I'm sure this threat has you guys terrified.
And now, it's time to honor an album that would have topped my list this year if it qualified.
Uneven Structure
--
Februus
I can't express how much this album has meant to me this year.
Februus
' themes of birth, conflict, and transcendence have really resonated with me. Its seasonal outlook, starting with "Frost" and "Hail," the sprouting of "Buds," and the incredible harvest of "Plenitude" have followed me throughout the year, as I put so much blood into the ground literally, into a garden that has helped feed my family at a time where we've had so little, and metaphorically, as I've seen the dreams of my life evaporate to non-existence, only to realize they were only a naive boy's desires. The bitterness I felt as rain crushed and washed my literal and metaphorical crops away underwent a metamorphosis to the exuberant joy I've felt as new sprouts rose in their places, grew skyward just as I began to realize new dreams, selfless ones far greater than the selfish wants of a teenage boy--wants who's consequences I've had to deal with for the last decade. As the year ends, I feel like a new, better man, and over thirty-two New Years, that's something I've rarely felt. And that is everything this album has meant to me. It's ambient metal, meaning that basically, every emotion a human can have is encapsulated in the music. There are moments as heavy as icy mountains crashing into each other, as grueling as crawling through the mud with a mountain on your back, as joyful as melting streams coursing through flowering meadows, as pensive and meditative as watching the courses of constellations and nebulae, and as jubilant as soaring through and above those same stars and interstellar clouds. This French band has crafted a masterpiece. The best comparison I can make is to something I reviewed back in March, Carl Orff's
Carmina Burana
. Fitting that that was my favorite review of the year.
Februus
capitalizes on
Carmina Burana
's themes of the cycles of life, but departs
Burana
's circular pattern at the end to find transcendence with the cosmos.
On a side note, I feel like
Februus
would also make a good soundtrack to the Vernor Vinge novel,
A Fire Upon the Deep
. That book rules. Also from 2011, I enjoyed *shels
Plains of the Purple Buffalo
. Not like I enjoyed
Februus
, but I figured I should mention that one, too. Happy New Year!