9. Twenty One Pilots -- Vessel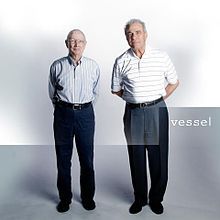 Vessel
is about as assured and confident a debut album as you're going to hear, and that is about as lazy a description as you are going to read. Twenty One Pilots are a very modern sounding, high energy duo of drummer and vocalist/mostly keyboardist, Josh Dun and Tyler Joseph. Most pop rock albums, especially debuts, feature three singles surrounded by filler. On
Vessel
, every song is the single. Joseph's pop instincts are perfect, and his lyrics are shockingly clever and introspective considering how catchy the music is. Also, he raps half the time. On paper, this should be horrible, but on first, second, and thirtieth listen,
Vessel
had me saying, "Man, this is good." Earlier this year, I predicted this band would be huge, and since I am not so humbly composing a list of things for other people to read and assuming they will listen to me, I'll toot my own horn and mention that Twenty One Pilots first four videos have amassed over ten million combined views this year, and they are now touring with Fall Out Boy. You're welcome, dudes. Yet another band made by the Nicsperiment.
8. Hillsong United -- Zion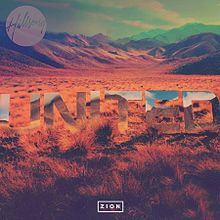 I'm as shocked as anyone that this is on my list, but for the first time ever, Hillsong United are ahead of the trends instead of following them. The spiritual content is still there for those of us who want it, but for once, the music, forward-thinking, electronic driven work with traditional instruments around the perimeter, should be enough to keep everyone else happy, too. If you are new to The Nicsperiment, thanks for visiting, and enjoy the run-on sentences.
7. Basick Records 2013 Output (Various Artists)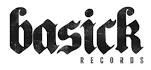 In a near decade of Nicsperiment lists, here's the first top album of the year that isn't an album. I couldn't decide on which of Basick Records excellent 2013 output to include, so I'm just going to praise the whole label in this spot. Basick's stable consists mostly of heavy bands, and since Solid State records fell from glory over the last decade, Basick has become my go to for good heavy music. Much like with turn of the century Solid State, one can pick any new Basick release blindly, and almost always be satisfied with the purchase. 2013 has been a particularly banner year for the label. Personally, I have really enjoyed Circle's
Infinitas
(Some strange alchemy of djent and nu-metal that somehow works awesomely), Bear's
Noumenon
(Just a mean, dirty little album), No Consequence's
Io
(a humanistic concept album I don't quite agree with in theory, but wholeheartedly endorse musically. Plus, the album closing, chill-inducing outro of "
Break out these chains/We are one
" is the most powerful moment of any music I've heard this year), and Uneven Structure's (short, sweet, and terrifying) re-recording of their
8
EP.
6. Five Iron Frenzy -- Engine of a Million Pilots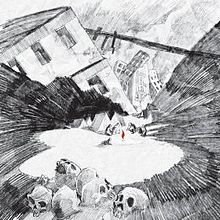 Over the last few years, I've enjoyed "comeback" albums from Further Seems Forever, The Dismemberment Plan, Face to Face, and several other bands to varying degrees, but Five Iron Frenzy's
Engine of a Million Pilots
is the first to make me think
that's why they got back together!
Engine of a Million Pilots
provides all of the passion of Five Iron's previous music with a maturity and wisdom that only age can bring. If you can't enjoy this album because it's "rock with horns" instead of ska, maybe you need to throw away your Doc Martens, and chunk out all those cases of Surge you've been hoarding since 1997.
6. Nick Cave and the Bad Seeds -- Push the Sky Away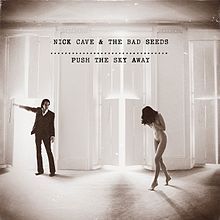 I have thought of ways to articulate the mood of this album more eloquently than this. I'm sorry, but I can't think of a more apt description.
Push the Sky Away
is the sound of walking through the apocalypse with a boner. Nick Cave has lost 0% of his edge, sounding more sophisticated, alien, and...sexually observant than ever. I think, in many ways, this is his most minimalist album, and while it isn't as spare as
The Boatman's Call
, it somehow sounds more restrained than anything he has done. That said, he gets more done here with a little than he did back when he was wailing like a banshee with a chainsaw at his back.
I just realized I have two number "6"'s. Instead of breaking tradition and calling this a "top ten" list, let's leave that to Letterman, and just call number six a tie.
5. Norma Jean -- Wrongdoers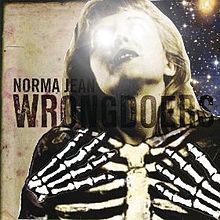 Norma Jean have been in existence under a variety of different monikers for the last sixteen years. One original member remains. Vocalist, Cory Brandan Putman, and guitarist, Chris Day, have been the only constant members during the band's last four albums of output. The duo have enlisted three new members for
Wrongdoers
, and that fresh blood energizes Norma Jean to such an extent, they sound like a new band...one to rival the incarnation that performed on their landmark debut,
Bless the Martyr, Kiss the Child
.
Wrongdoers
is the culmination and perfection of everything Putman has brought to the band since his 2005 succession of Josh Scogin. I've waited eleven years to say that Norma Jean have matched their debut. I've enjoyed, but also been critical of the work they've released since then. There is nothing to criticize here.
Wrongdoers
is a beautiful, beastly, thought-provoking, space-shuttle crashing into the sun of an album. Here's to many more.
4. Polyenso -- One Big Particular Loop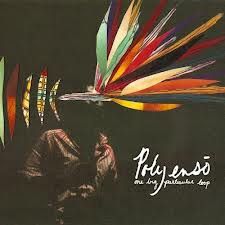 I've been waiting for this album since the band posted the first song...almost three years ago. After a loooong wait and a Kickstarter, Polyenso released
One Big Particular Loop
against my one big particular expectation...and they are number four on my favorite albums of the year list, so they obviously met them.
One Big Particular Loop
is tough to describe. I'll just do it abstractly.
One Big Particular Loop
sounds as if someone took the vibe from early '90s adult contemporary music, then added a drummer who could keep rhythm under heavy mortar fire with both hands behind his back, a singer who grew up listening to a lot of Radiohead and Tracy Chapman, a bassist who likes Dredg only less than he likes getting funky, a trumpet player who likes to stand on top of tall buildings, and a guitar player who sounds like he really, really likes to paint. All of this in a complete package that literally loops back into itself. What's not to like?
3. Jars of Clay -- Inland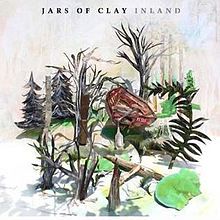 I published a
review for Inland
a few weeks ago. This band just gets better with age. I am scared about the music they are going to be making in their 50's. Future listeners will have to place some kind of awesome funnel into their cochleas to ensure that their brains do not explode from too much awesomeness at once.
2. Everything In Slow Motion -- Phoenix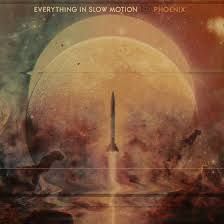 In this cynical age where irony seems to be valued more than honest emotion, and bloggers vent about good old days that most likely never existed, Shane Ochsner's music stands alone. Well, not really alone, but in the company of few. "Stands alone" just sounds cooler. Anyway, Ochsner's new one-man project, Everything in Slow Motion, picks up where Hands, his previous project, left off. Hard rock music with a lot of atmosphere, and even more real, honest, difficult emotion. While
Phoenix
's more specified topic of addiction is not quite as universal as the bigger picture themes of Hands' 2011 opus,
Give Me Rest
, it is still identifiable to anyone with a pulse and working ears. Plus, the album jams.
1. Sadistik -- Flowers For My Father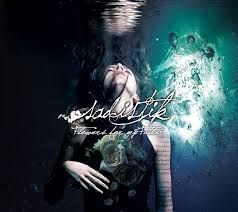 I'm not going to lie. This was, mentally, quite a dark year for me. I'd go so far as to say, outside of one moment of extreme darkness shortly after my 18th birthday, several moments I had earlier this year were the darkest I've ever had. With that said, I firmly believe the best music is that which does the greatest job of helping you to not kill yourself. By that rule, my favorite album this year was Sadistik's
Flowers For My Father
. The album deals with the rapper's dark feelings after the death of the titular figure, as well as that of his mentor, Michael Larsen. As Sadistik struggles through bad relationships, loneliness, substance abuse, and depression, he creates some excellent poetry, employing literary references, dark imagery, and some all out beautiful wordplay. He also finds real hope, and reasons to go on, and he expresses those in a way that makes them more appealing than the darkness. I can't tell you how much I appreciate that. Of course, a dude just saying a bunch of awesome stuff is only one half of a great album, but thankfully,
Flowers For My Father
's musical backdrops are just as deep and enveloping. The mix of producers Sadistik pooled together tapestry an atmospheric...tapestry...man, sentence failure...start over. The mix of producers Sadistik pooled together for this album do an excellent job of meshing synths and strings into a cinematically cohesive whole. The beats get the job done and never overpower Sadistik's voice. Special credit needs to go to the myriad of female vocalists who lent their talents to
Flowers for My Father
, as well, particularly, Lotte Kestner. Her melancholy vocals only serve to increase the album's already impressive scope.
Man, I can't believe I'm saying this, but I really loved
Skillet
and
Paramore
's new albums, respectively. In Skillet's case, they had gone so far down the generic radio rock rabbit hole, I never thought I would see them again. Instead, they've returned with their best work in a decade. Granted, it's radio rock for teens, but it's an incredibly well done representation of leaving loneliness and fear for peace in faith. Most importantly, they sound like they mean it, which puts them leagues ahead of their genre peers. Also, I've never liked a Paramore album, despite the facts that I love a handful of their songs and Hayley Williams' brings me to tears. Their new self-titled album fuses 80's sounds with modern trends in a complete, 17-song package that I haven't been able to get enough of.
Hope for the Dying
's
Aletheia
was also quite good.
Finally, though I missed it in 2012, I've really enjoyed
Katatonia
's
Dead End Kings
this year. It served a similar function to Sadistik's album for me, just on a slightly smaller scale. Oh, and Decortica's
11811
. Awesome!
And that's it! I tried to keep it brief this time!