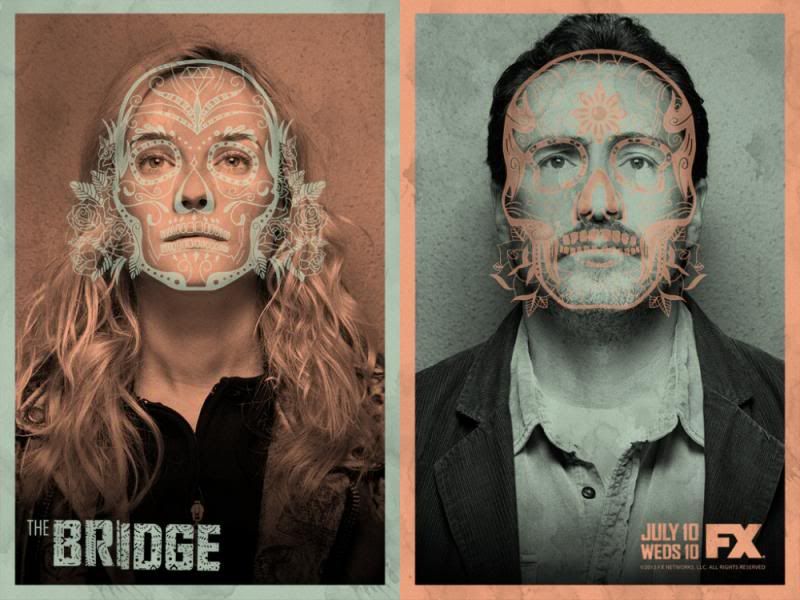 When I worked at the library full-time out of college, I learned two things quickly (I'm not going to use a colon here). The first is that the majority of reading in the United States of America is done by the elderly. The second is that those old fogies love mystery novels. The lonelier ones would often look for a compatriot in me. "I love mysteries," they would say. "Do you?" I had to kind of sidestep the question to not hurt any feelings. Didn't they know who I was? Why would I read mass fiction mystery novels? My favorite books were Ulysses and The Sun Also Rises. Real literature, grandpa!!! Anyway, fast-forward seven humbling years, and ironically, two of my favorite new TV shows are murder mysteries.
The first is
The Bridge
on FX, Wednesday nights at nine central. The Bridge is about a hunt for a serial killer, but really it is about the strange netherworld of the U.S./Mexican border, and the relationship between a socially stunted American police detective and her Mexican partner, who turns out to be the kind of guy who smashes his car to pieces with a baseball bat because he has a flat tire. I'll admit, it might not be the most even show on television, but it is well-shot, well-acted, and crazy entertaining. Also, whoever is playing Linder has the coolest voice I've ever heard.
The second is
Broadchurch
on BBC America, also Wednesday nights at nine central (it repeats later that night, as well).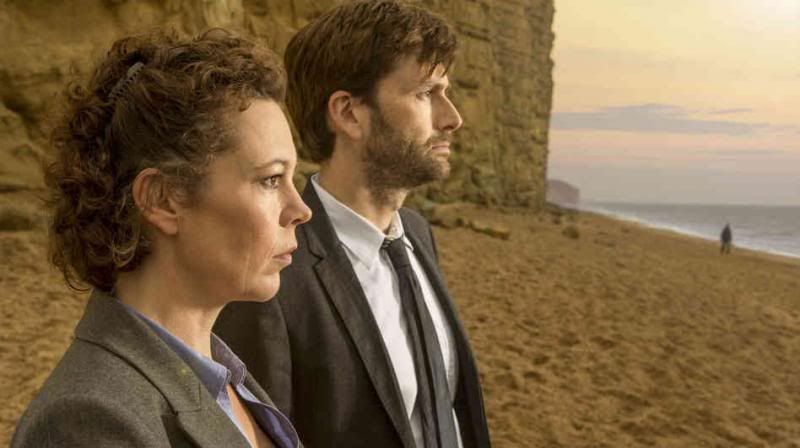 Outside of the beautiful cinematography and murder mystery centerings, these two shows couldn't be more different. Where The Bridge is like some kind of terrifying but thrilling drunken carnival, Broadchurch is staid and elegiac, sort of like getting slowly crushed by the most beautiful glacier in existence. It takes place in a small British seaside town where just about everyone is stricken by some deep personal pain. The performances are incredible (David Tennant is as far from Doctor Who as possible here), the aforementioned cinematography is better looking than any movie I've seen this year, and the music is ethereally heartbreaking. The other day, I saw someone on Youtube describe a song as "ethereal," spelled as "urethral." It was the top comment, and I don't think ironically. What would a "urethral" song sound like?