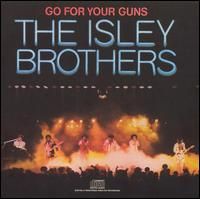 8/10
You might have noticed from all the randomly posted youtube links that the author of this blog enjoys slow jams. This can be traced to two factors:
1. The outline of slow jam love began when all the cool kids in the back of my bus listened to R & B when I was in elementary and middle school.
2. The picture was filled during the summer of 1996, right before I started ninth grade. No one was home, so of course I was watching Howard Stern's televised radio show on the E Channel. Howard was hosting a nice young lady who was also a performance artist . The lady's song of choice was this:
A baby got made in my ear. Anyway, from that moment, nothing has been able to turn my ear quite like a sweat slow jam (my puns are misspelled and unstoppable).
I bought this Isley Brothers album for the sole reason that it includes "Voyage to Atlantis," one of the greatest slow jams of all time. Turns out the rest of the album is actually really good, too. "Voyage to Atlantis" is the only slow jam, though. "Footsteps in the Dark, Pt.1 & 2" is also pretty soulful, but doesn't reach slow-jam levels. The rest of the songs are fairly aggressive, funky rock jams. One might not associate that much rocking when they hear the name "Isley Brothers," but they sure do it well, at least on these songs. They're good enough that when I come for "Atlantis," I usually stick around for the entire 33-minute ride.
"Atlantis" is where it's at, though.
1977 T-Neck Records
1. The Pride, Pt. 1 & 2" – 5:34
2. Footsteps in the Dark, Pt. 1 & 2" – 5:07
3. Tell Me When You Need It Again, Pt. 1 & 2" – 5:03
4. Climbing Up the Ladder, Pt. 1 & 2" – 6:41
5. Voyage to Atlantis" – 4:32
6. Livin' in the Life" – 4:13
7. Go For Your Guns" – 2:15